Winter White Bean Chili
Warm up to a simple, nutritious, and delicious bowl of vegetarian chili! So simple to make, don't be surprised if this becomes a family favorite!
Winter White Bean Chili
Serves 4
Ingredients
 1 tbsp olive oil
1 medium sweet onion, diced, ¼ cup reserved for garnish
3 cloves garlic, minced
2 tsp chili powder
2 tsp cumin
1 tsp paprika, preferably smoked
1 chipotle pepper plus 1-2 tsp of sauce adobo sauce
1 red/orange/yellow bell pepper, diced
1 jalapeno, deseeded and diced (optional)
1½ cups Otamot Organic Essential Sauce
1 cup vegetable broth
1/2 cup water
2 15-ounce cans no salt added white beans, drained and rinsed
OPTIONAL
Kosher salt, to taste
Black pepper, to taste
1 avocado (optional)
¼ cup plain yogurt or sour cream (optional)
1 tbsp chopped cilantro (optional)
Preparation:
1. Heat the olive oil in a large pot on medium high heat. Add the diced onion and sauté until they begin to caramelize, about 5-7 minutes.  Turn down the heat to low, add the garlic, chili powder, cumin and paprika and sauté until the mixture is fragrant, 1-2 minutes more.
2. Finely chop one chipotle pepper and add to pot with 1-2 tsp of the adobo sauce from the can, the diced bell peppers and the Otamot Organic Essential Sauce.
3. Add the vegetable broth, water, and white beans to the pot, and season with kosher salt and black pepper to taste.  Increase the heat to bring the chili up to a boil then  reduce heat to low.  Simmer for 30-45 minutes to allow all the flavors to blend together.
4. Serve the chili in bowls and garnish with Otamot Nut & Seed Crackers, diced onion, yogurt/sour cream, diced avocado, chopped cilantro (if using), and freshly cracked black pepper.
---
Also in Recipes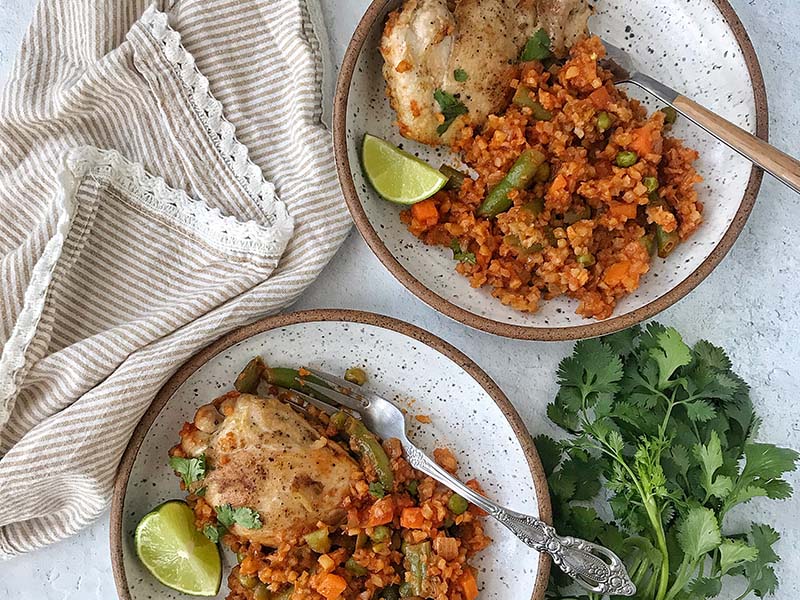 This wonderful dish full of colorful vegetables, with the addition of chicken, makes a perfect meal for the whole family.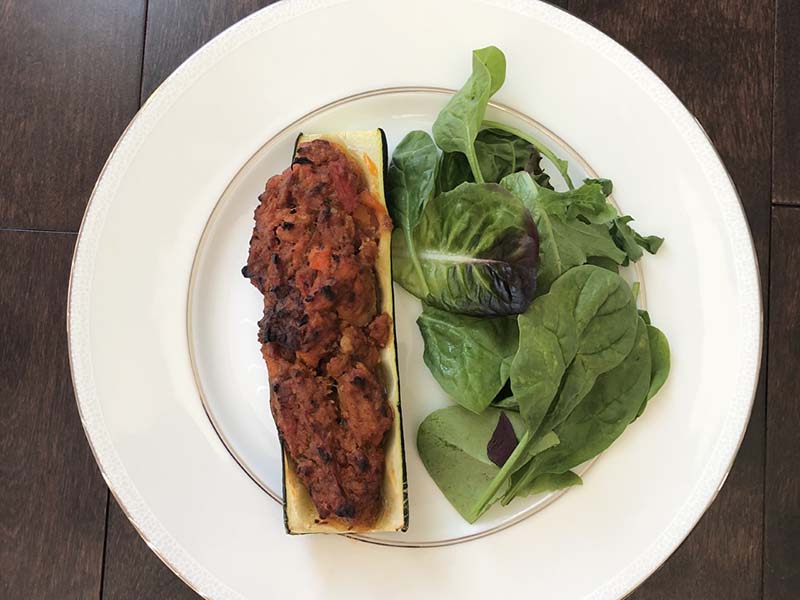 These charming stuffed zucchini "boats" make the perfect party appetizer or vegetarian entree for lunch or dinner.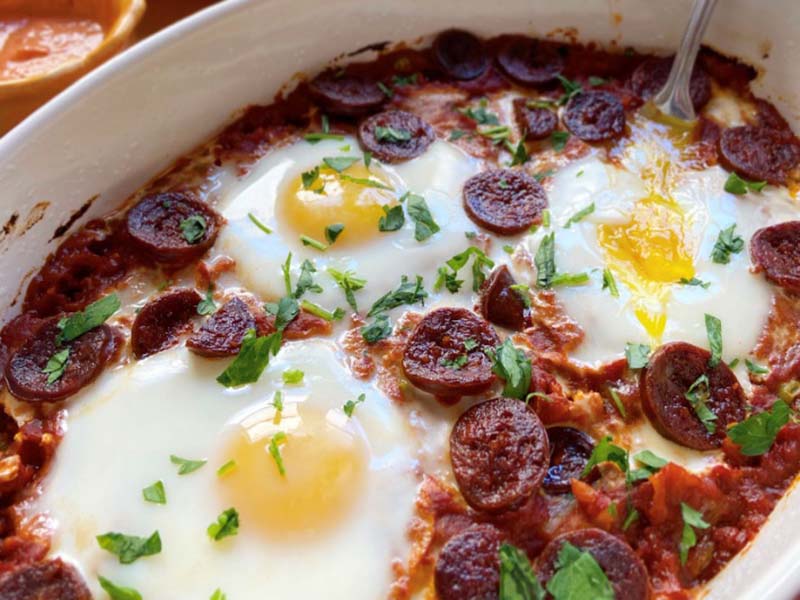 This spicy egg dish with Otamot sauce is a great addition to a weekend brunch or a flavorful entree for dinner.