Easy Chickpea Bake
Who knew chickpeas could pair this well with Otamot? Enjoy this hearty and healthy chickpea bake!
Easy Chickpea Bake
Serves 4
Ingredients
1 tbsp olive oil
1 large onion, sliced thin
4 cloves garlic, minced
1 jar Otamot Organic Carrot Bolognese
12-14 large fresh basil leaves
2 – 15 oz cans chickpeas, drained and rinsed
1½ cups mozzarella cheese, shredded 
Kosher salt, to taste
Black pepper, to taste
Preparation:
Heat the olive oil in a large cast iron skillet on medium heat.  Add the sliced onion and cook, stirring frequently, until translucent and just starting to caramelize, about 6-8 minutes.  Add the minced garlic and cook for 30 seconds more.

Add the jar of Otamot Organic Carrot Bolognese, 1 cup of water, drained chickpeas and half the basil leaves to the skillet.  Stir well to combine everything and season with salt and black pepper.  Bring the skillet to a simmer and cook for 5-7 minutes to bring all the flavors together.  Discard the basil leaves that were cooked in the stew.

Heat up the oven on high broil.  Sprinkle the shredded mozzarella cheese over the top of the skillet.  Broil until the cheese is completely melted and starts to brown, about 3-5 minutes.

Tear the remaining basil leaves and garnish all over the top of the cheesy skillet and serve with a nice loaf of crusty bread.
---
Also in Recipes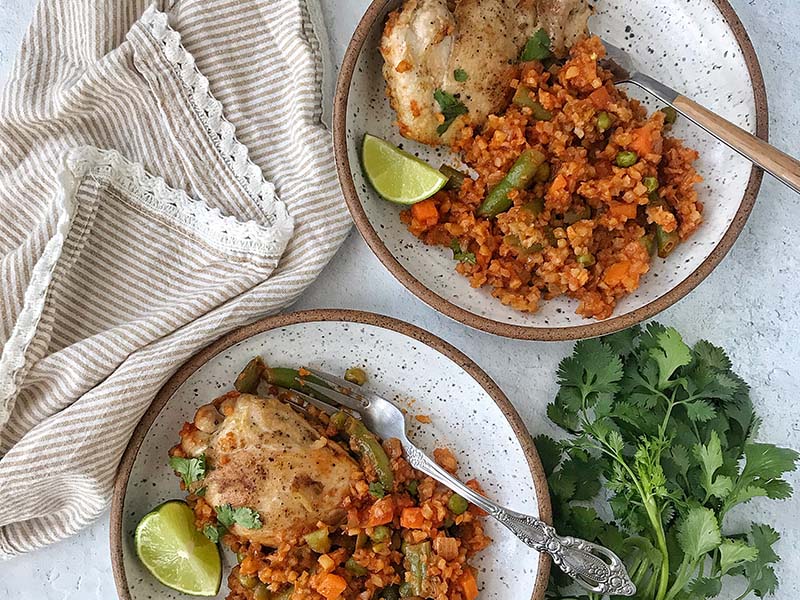 This wonderful dish full of colorful vegetables, with the addition of chicken, makes a perfect meal for the whole family.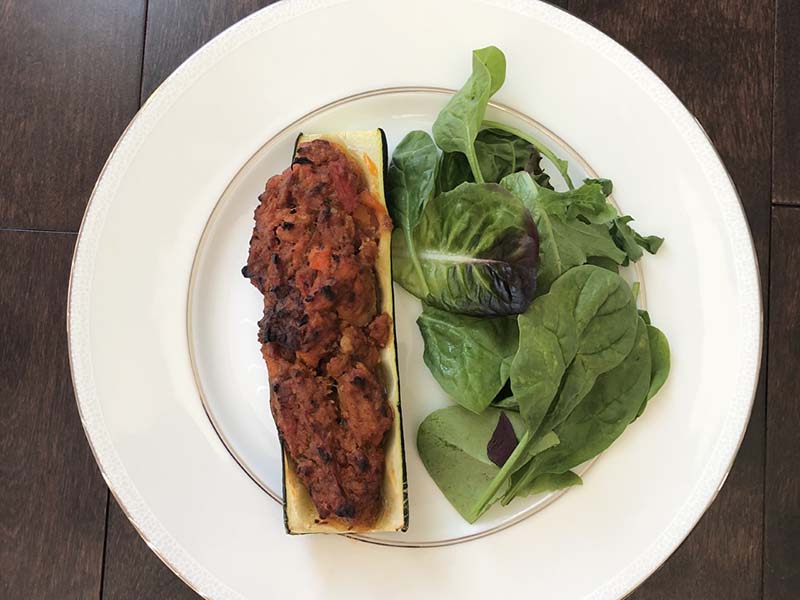 These charming stuffed zucchini "boats" make the perfect party appetizer or vegetarian entree for lunch or dinner.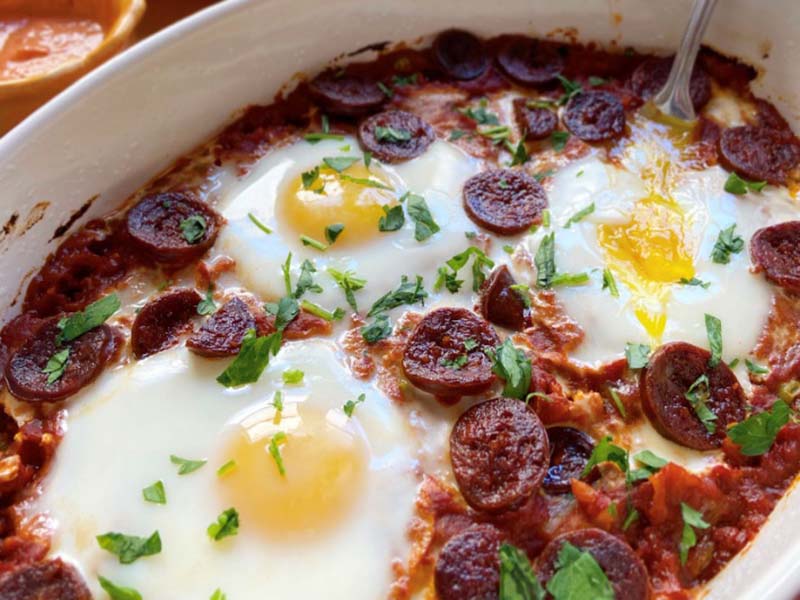 This spicy egg dish with Otamot sauce is a great addition to a weekend brunch or a flavorful entree for dinner.