Easy Otamot Stromboli
Make a stromboli like a pro. You'll love how quickly recipe this comes together!
Easy Otamot Stromboli
Makes 2-3 entrée portions or 8-10 appetizer portion
Ingredients
1 – 8 oz tube crescent dough
8 oz deli meat, thinly sliced (salami, ham, pepperoni, etc.)  **SEE NOTE
4 oz cheese, thinly sliced or grated (mozzarella, provolone, cheddar, etc.)
½ cup Otamot Organic Essential Tomato Sauce, plus more for serving
2 tbsp butter, melted
Parmesan cheese, for garnish
Dried Italian seasoning, for garnish
Preparation:
Preheat the oven to 350°F. Line a baking sheet with either parchment paper or a silicone baking liner.   

On a lightly floured surface, use a rolling pin and roll the crescent dough to a rectangle roughly 13 inches wide by 10 inches high.   

Now layer the meats and cheeses evenly over the entire dough.  We like to start with a layer of cheese, then meat, then Otamot Organic Essential Tomato Sauce, then the remaining cheese and meat to finish.  We put the Otamot as one of the middle layers, so it is not directly on the crescent dough, which could affect the baking.

Starting on one of the shorter ends, tightly roll the Stromboli into a log.  Try to keep the roll as tight as you can, the looser the roll, the more the Stromboli will lose its shape when baking.  Once rolled, pinch the seam closed on the top side of the dough and place on the prepared baking sheet seam side down.  Then pinch the seams on the ends of the log and tuck them underneath.  

Cut 4-5 slits along the top of the Stromboli.  Put in the oven and bake for 15 minutes.  Remove the pan from the oven.  Brush the top and sides with the melted butter, and sprinkle with the dried Italian seasoning and grated parmesan cheese.  Bake for an additional 8-10 minutes, or until the outside is golden brown.

Allow the Stromboli to cool on the pan for 5 minutes before serving.  Serve this easy, homemade Stromboli with additional Otamot Organic Essential Tomato Sauce for dipping.
**NOTE – This Stromboli recipe is very versatile and allows for lots of different variations.  We used salami, ham, and turkey pepperoni in ours, but you can substitute with whatever meats you prefer.  This recipe could also be fun with some of your favorite roasted vegetables chopped up on the inside, or some sautéed spinach or kale.  
---
Also in Recipes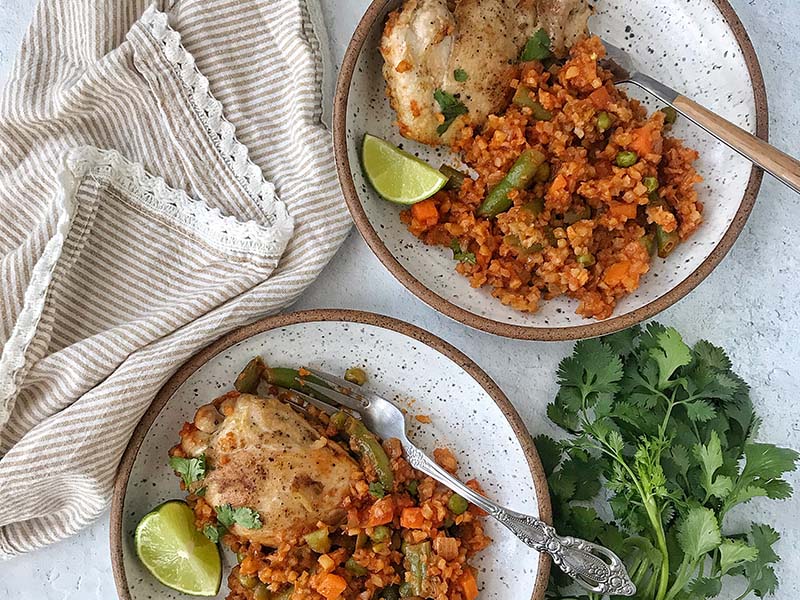 This wonderful dish full of colorful vegetables, with the addition of chicken, makes a perfect meal for the whole family.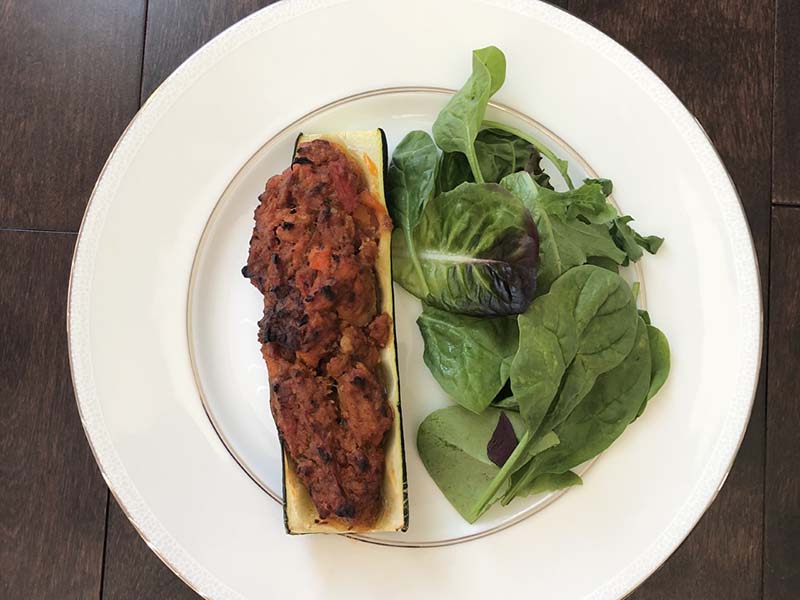 These charming stuffed zucchini "boats" make the perfect party appetizer or vegetarian entree for lunch or dinner.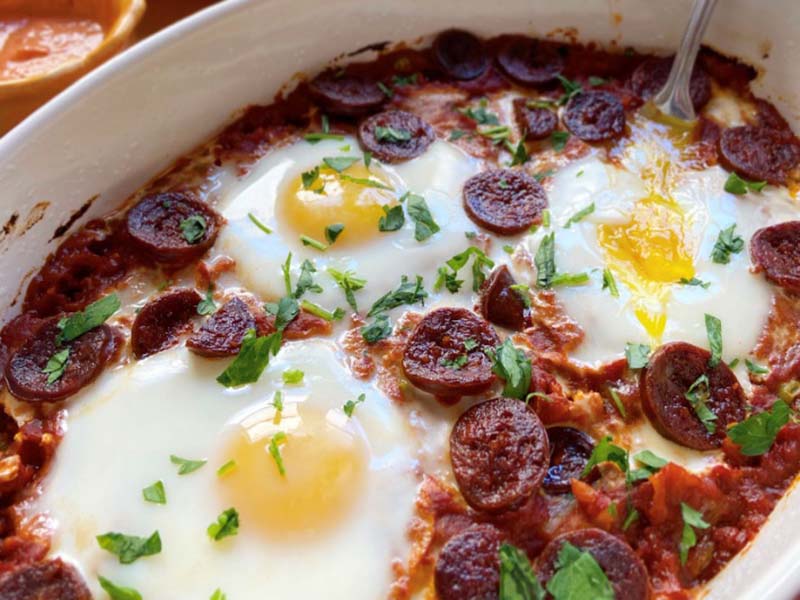 This spicy egg dish with Otamot sauce is a great addition to a weekend brunch or a flavorful entree for dinner.