Cauliflower Arroz Con Pollo
This wonderful dish full of colorful vegetables, with the addition of chicken, makes a perfect meal for the whole family.
Whole30 Cauliflower Arroz Con Pollo
Ingredients
1 10 oz package frozen riced cauliflower
1/2 large onion, chopped
2 garlic cloves, minced
1 cup frozen green beans, peas and carrots, thawed and drained
1/2 cup Otamot Organic Essential Sauce
1/2 cup chicken broth
1 lb chicken thighs or combination of thighs and drumsticks
1/2 tsp cumin
Salt and pepper
Preparation
1. Place a large skillet over medium heat and add oil.
2. Season chicken with salt, pepper and cumin.
3. Once oil is hot, add onion and garlic. Cook for a couple of minutes and add chicken.
4. Cook chicken until browned on both sides and cooked through.
5. Remove chicken and add riced cauliflower.
6. Cook until the liquid has evaporated and add thawed frozen veggies.
7. Add Otamot sauce and chicken broth. Season to taste and stir until combined.
8. Add the cooked chicken and cover with lid. Cook for 10-15 minutes over medium heat until liquid has absorbed.
---
Also in Recipes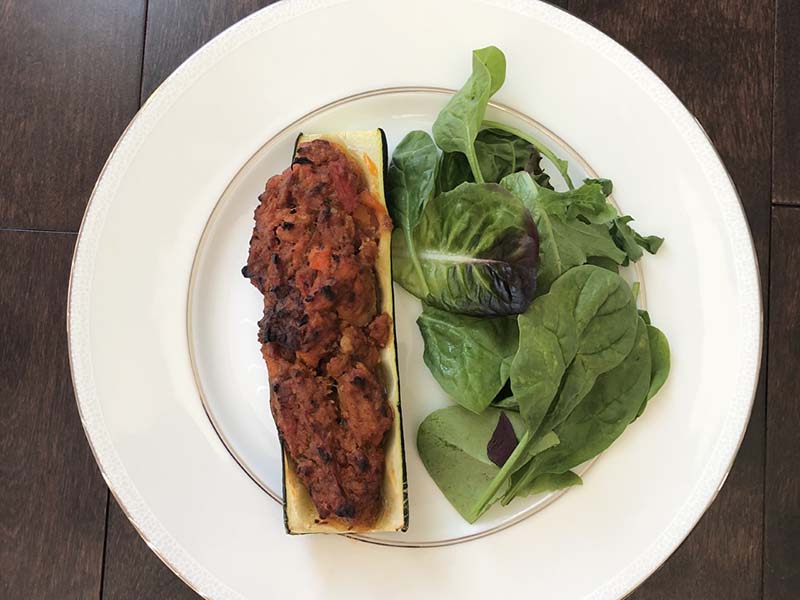 These charming stuffed zucchini "boats" make the perfect party appetizer or vegetarian entree for lunch or dinner.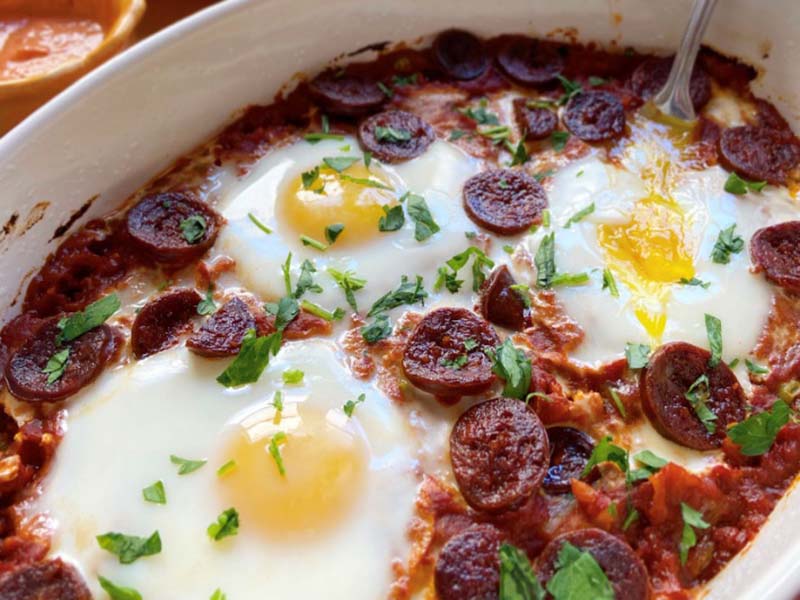 This spicy egg dish with Otamot sauce is a great addition to a weekend brunch or a flavorful entree for dinner.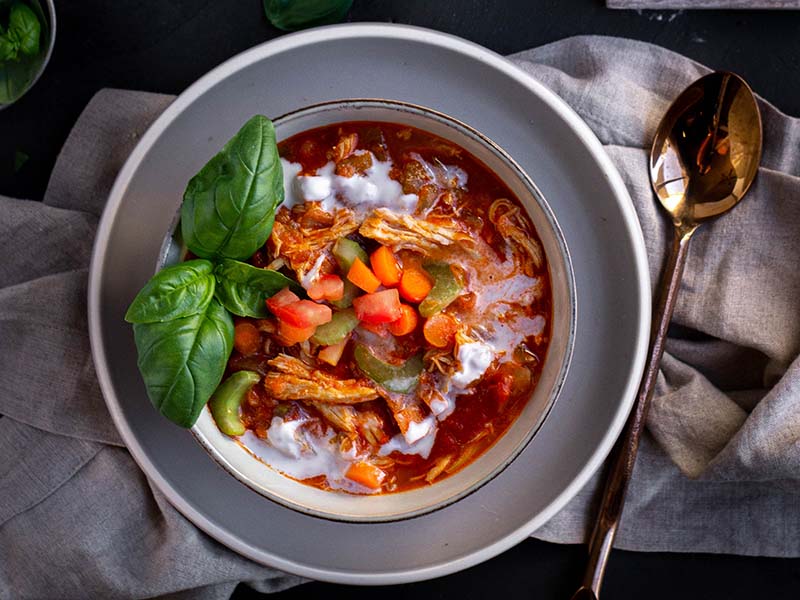 When the weather turns cold and it's time for something hardy, this healthy chicken soup with basil hits the spot perfectly!