Whole30 Huevos a la Flamenca
This spicy egg dish with Otamot sauce is a great addition to a weekend brunch or a flavorful entree for dinner.
Huevos a la Flamenca
Ingredients
1 jar Spicy or Otamot Organic Essential Sauce
3-4 eggs
2 Chorizo sausages, thinly sliced
1/2 yellow onion, diced
2 garlic cloves, minced
1/4-1/3 cup water
1/2 tsp paprika
Salt and pepper
Parsley, chopped for garnish
Preparation
1. Preheat oven to 400°.
2. In a large skillet crisp the Chorizo, about 3-4 minutes. Remove from pan and drain on a paper towel.
3. In same pan sauté onions until translucent then add garlic. Sauté 1-2 additional minutes.
4. Add Otamot sauce and water. Incorporate and simmer for just a few minutes.
5. Lightly grease a shallow 2-3 quart pan. Pour tomato sauce into dish. Make a little well in the sauce and crack eggs over sauce. Top eggs with Chorizo. Bake 8-10 minutes or until egg whites are set. Garnish with parsley and serve.
*Individual soup crocks work well and are the traditional way to serve this dish.
---
Also in Recipes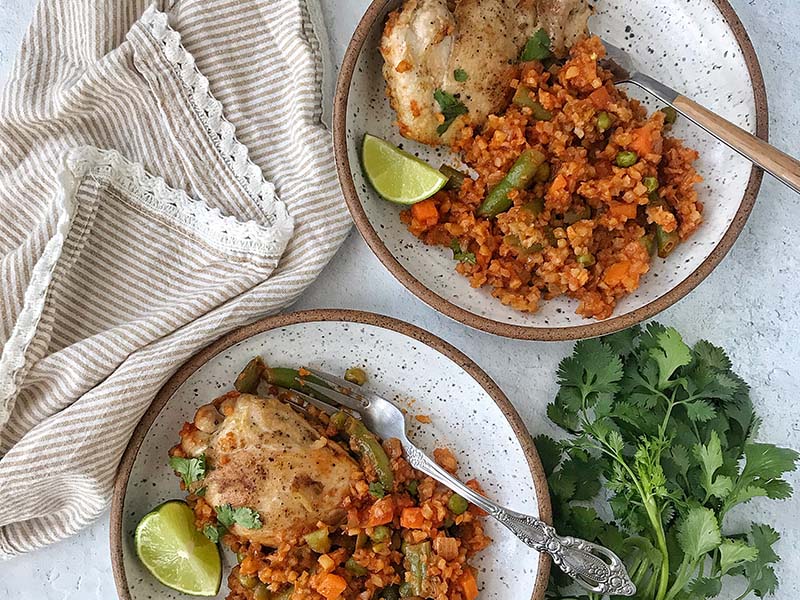 This wonderful dish full of colorful vegetables, with the addition of chicken, makes a perfect meal for the whole family.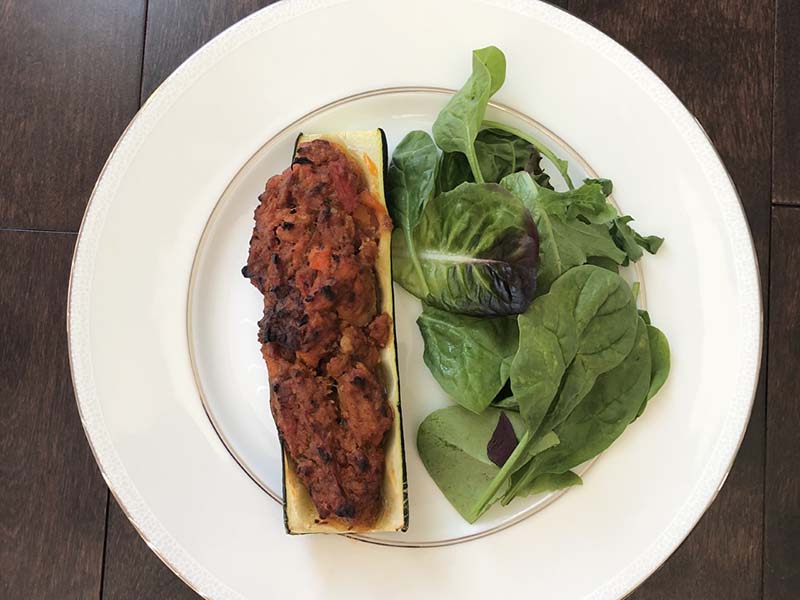 These charming stuffed zucchini "boats" make the perfect party appetizer or vegetarian entree for lunch or dinner.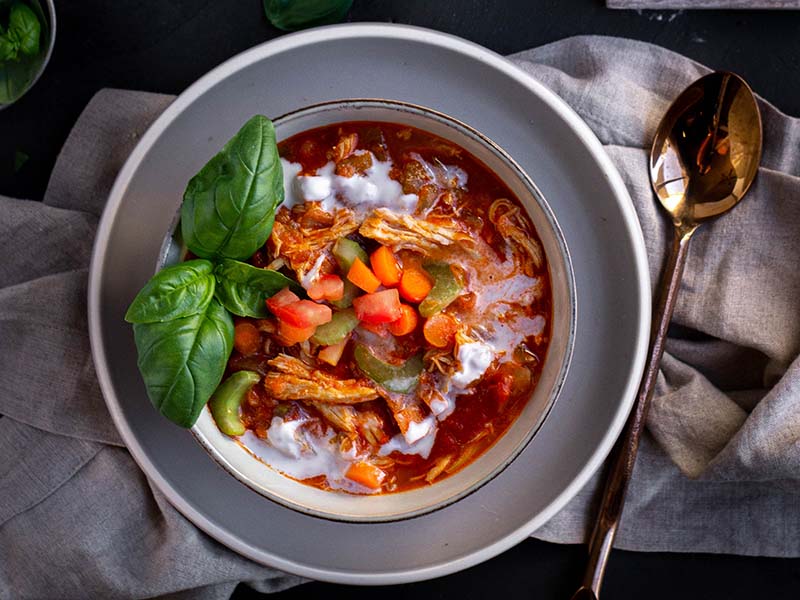 When the weather turns cold and it's time for something hardy, this healthy chicken soup with basil hits the spot perfectly!