Chicken Tikka Masala
Rich in flavor, this chicken tikka masala pairs great with rice or warm naan bread!
Chicken Tikka Masala
Serves 4
Ingredients
2 tbsp canola oil
1½ lbs. boneless, skinless chicken breast, cut into 1" cubes
1 medium sweet onion, diced
3 cloves garlic, minced
1 tbsp fresh ginger, grated
1½ tsp garam masala
1½ tsp ground turmeric
1 tsp chili powder
1 jar Otamot Organic Essential Tomato Sauce or Spicy Sauce
1 cup chicken stock
½ cup low-fat Greek yogurt
Kosher salt, to taste
Black pepper, to taste
2 tsp fresh cilantro, minced (optional)
Preparation:
Heat the canola oil in a large pot on medium high heat.  Season the chicken pieces with salt and black pepper and add to the pan and sear until evenly browned on all sides, about 5-7 minutes.

Add the diced onion to the chicken and continue to cook until the onions begin to caramelize, about 4-5 minutes more.

Reduce the heat to medium and add the garlic, fresh ginger, garam masala, turmeric, and chili powder.  Stirring frequently, cook until fragrant, about 2 minutes.  

Add Otamot Organic Essential Tomato Sauce or Spicy Sauce and chicken stock and stir to combine.  Reduce the heat to low and bring the sauce to a simmer.  Allow to cook for 10 minutes to blend all the flavors.

Remove the pot from the heat and add the yogurt and season to taste with additional salt and black pepper.

Serve this easy chicken tikka masala with basmati rice and grilled naan bread.  Sprinkle with minced cilantro, if using, just before serving.
**Note – For a dairy free alternative, replace the ½ cup of low-fat Greek yogurt with a ½ cup of coconut milk instead.
---
Also in Recipes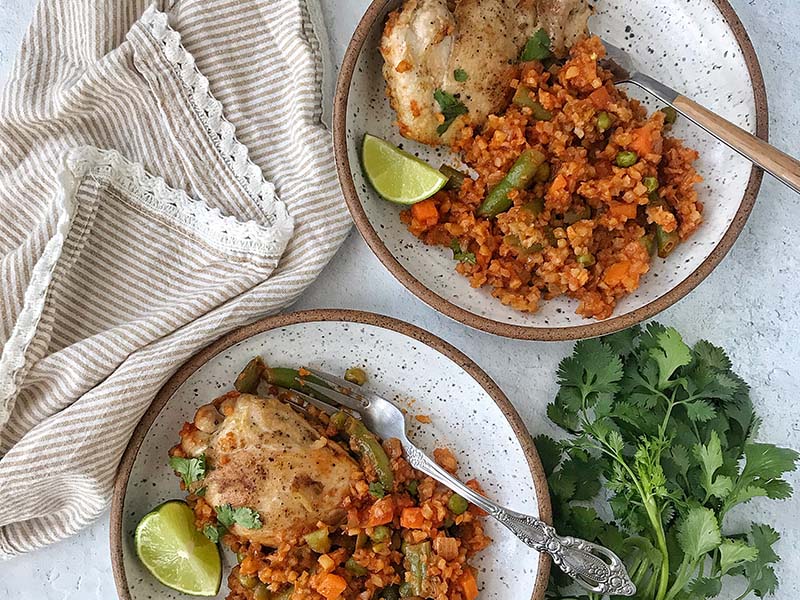 This wonderful dish full of colorful vegetables, with the addition of chicken, makes a perfect meal for the whole family.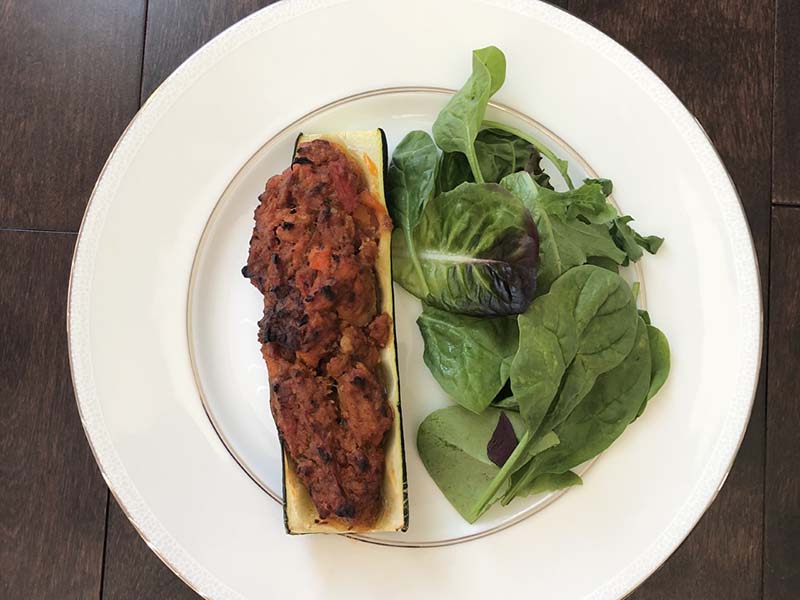 These charming stuffed zucchini "boats" make the perfect party appetizer or vegetarian entree for lunch or dinner.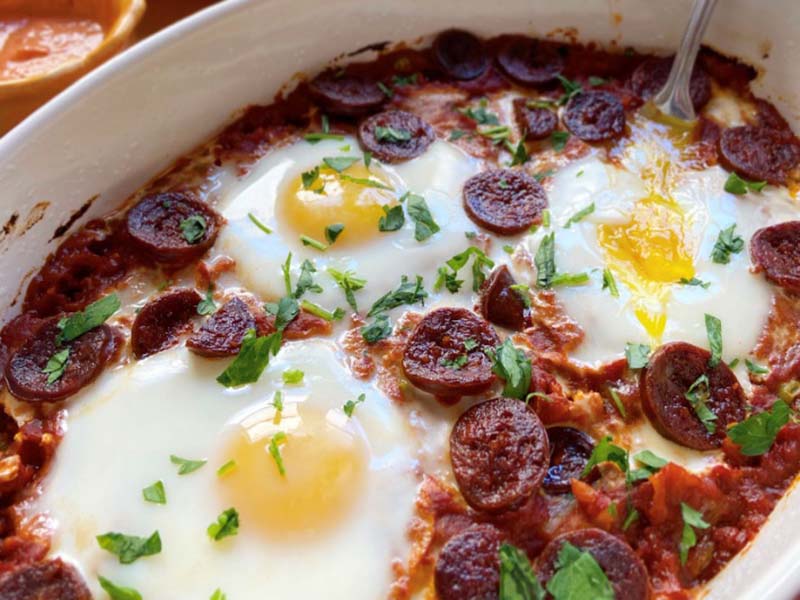 This spicy egg dish with Otamot sauce is a great addition to a weekend brunch or a flavorful entree for dinner.