Spinach and Artichoke Enchiladas
This tasty recipe is one the whole family can prepare together and the healthy combination of spinach and artichokes is full of flavor, especially when covered by a layer of melted and bubbly cheddar cheese!
Spinach and Artichoke Enchiladas
Serves 4-6
Ingredients
1 jar Otamot Essential Sauce
1 cup vegetable stock or water
2 tbsp chili powder
2 tsp cumin
1½ tsp garlic powder
2 tsp kosher salt, divided
2 tsp minced fresh oregano or 1 tsp dried oregano
1 tsp apple cider vinegar 
1 tbsp olive oil
1 small onion, diced
3 garlic cloves, minced
5 oz package fresh spinach
14 oz can artichoke hearts, diced, liquid discarded
16 oz low-fat cottage cheese
4 oz low-fat cream cheese, room temperature
6-8 medium tortillas
1½ cups shredded cheddar cheese, divided
Fresh ground black pepper
Preparation
1. For the enchilada sauce, in a medium pot, combine the jar of Otamot Essential Sauce, vegetable stock or water, chili powder, cumin, garlic powder, 1½ tsp kosher salt, oregano, apple cider vinegar and freshly ground black pepper, to taste. Warm over medium-low heat and stir occasionally. Simmer 5-7 minutes and then remove from the heat and reserve.
2. Heat a large sauté pan over medium-high heat for two minutes. Add the olive oil and warm for an additional 30 seconds. Add the diced onion and cook until just beginning to brown, about 5-7 minutes. Add the minced garlic and continue cooking until fragrant, about 1 minute more.
3. Add the spinach leaves to the sauté pan and continue cooking until completely wilted, about 2-3 minutes. Empty the contents of the pan onto a plate lined with paper towel to drain. Let cool to room temperature.
4. In a bowl, combine the cooked spinach, diced artichoke hearts, cottage cheese, cream cheese, ½ cup shredded cheddar cheese and ½ tsp kosher salt. Adjust seasoning to taste, if necessary.
5. Preheat the oven to 350°. Spread a half cup of the enchilada sauce in the bottom of a 9"x13" baking dish.
6. Divide the mixture between the tortilla shells. If you like a fuller enchilada, use six tortillas total. If you like them a little smaller, use eight. Roll the tortilla around the spinach and artichoke mixture as tightly as you can and lay seam side down on one short end of the baking dish.  Continue with the remaining enchiladas. 
7. Spoon the remaining sauce completely over the top of the enchiladas and spread into an even layer. Sprinkle the remaining 1 cup of shredded cheddar cheese over the top. Bake in the oven until the sauce is bubbly and the cheese is beginning to brown, about 40-45 minutes.
---
Also in Recipes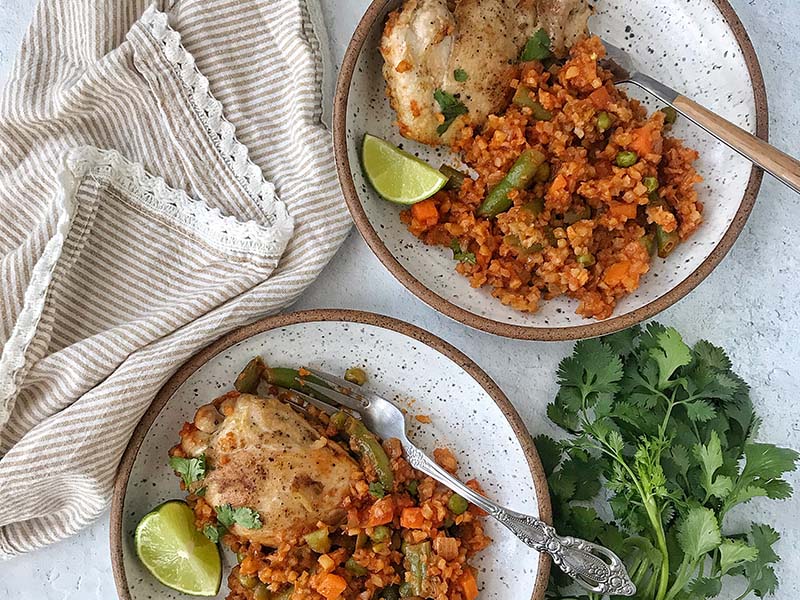 This wonderful dish full of colorful vegetables, with the addition of chicken, makes a perfect meal for the whole family.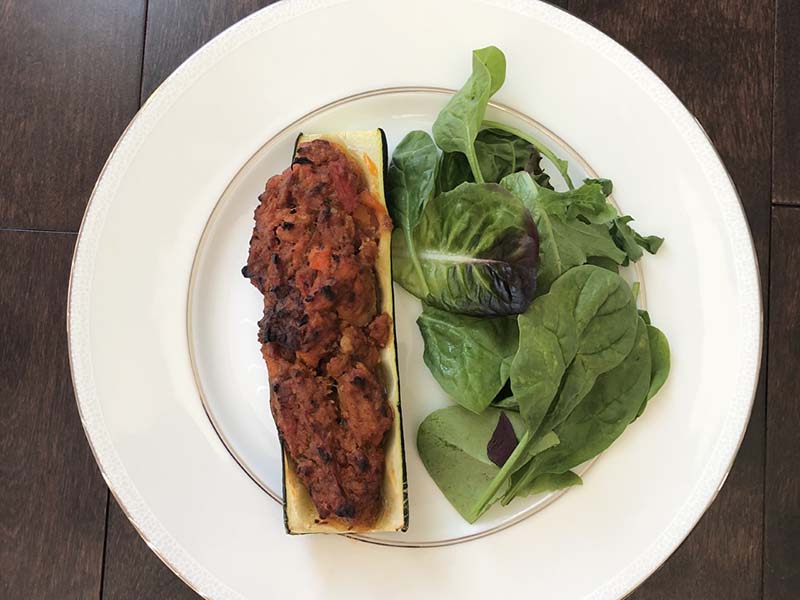 These charming stuffed zucchini "boats" make the perfect party appetizer or vegetarian entree for lunch or dinner.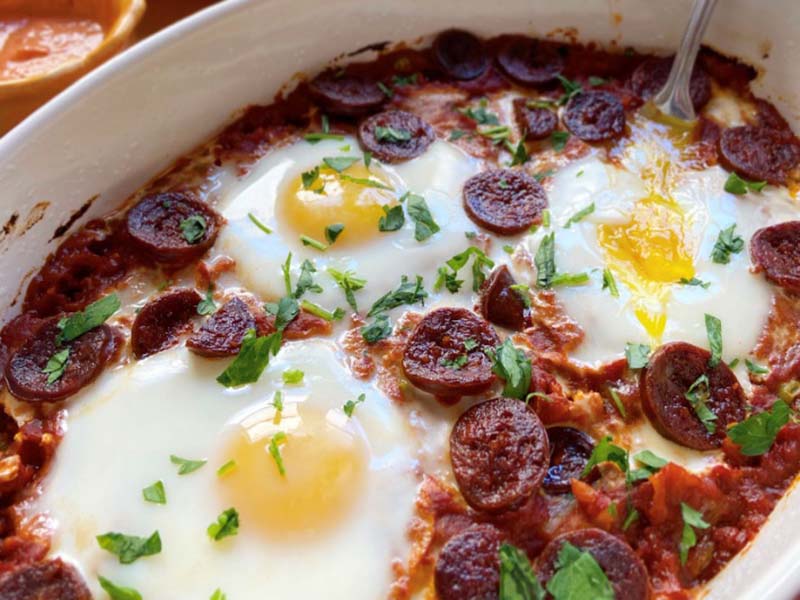 This spicy egg dish with Otamot sauce is a great addition to a weekend brunch or a flavorful entree for dinner.