Simple and Savory Vegetarian Stuffed Peppers
Thinking of trying a vegetarian dish for lunch, or dinner? Then look no further! Our amazing Organic Otamot Vegetarian Stuffed Peppers are simple to make, and oh-so-tasty! 
Simple and Savory Vegetarian Stuffed Peppers
Serves 6
Ingredients
6 bell peppers, whatever color you prefer**
1 tbsp olive oil
1 large sweet onion, diced
4 cloves garlic, sliced
1 ½ cups kale, packed
1 ½ cups cooked rice
1 15-ounce can white beans, drained and rinsed
½ cup shredded mozzarella cheese, plus more for topping
½ cup part-skim ricotta cheese
1 ½ cups Otamot Organic Carrot Bolognese sauce
Kosher salt, to taste
Black pepper, to taste
2 tbsp parsley, chopped (optional)
Preparation:
1. Bring 4 cups of water to a boil on the stove and season with 1 tablespoon of kosher salt. Blanch the kale until tender, about 2-3 minutes. Drain the kale and shock in an ice bath to stop the cooking. Put the kale between 2 sheets of paper towel and ring out over the sink to get out as much liquid as possible. Rough chop the kale and reserve.
2. Preheat the oven to 375 degrees Fahrenheit.
3. Cut off the top centimeter of each of the peppers and scoop out all the seeds and as much of the white veins as possible.  You are trying to form neat little cups out of the pepper bottoms.  Discard the seeds, stem and white parts.  Dice the pepper tops. 
4. Heat a skillet on medium high on the stove.  Add 1 tablespoon of olive oil and heat for one minute more.  Add the diced onion and pepper tops to the skillet and sauté until they begin to caramelize, about 5-7 minutes.  Add the sliced garlic and sauté until fragrant, about 1-2 minutes more.  Empty into a large bowl to cool to room temperature
5. In the bowl with the cooled onion/pepper mixture, add the chopped kale, rice, white beans, ½ cup shredded mozzarella, ricotta cheese, 1 cup Otamot Carrot Bolognese and kosher salt and black pepper to taste.  Spoon the mixture inside the peppers. Top the peppers with the remaining ½ cup of Otamot
6. Place the filled peppers inside a baking dish large enough to hold them comfortably with space all around. Add ½ cup of water to the baking dish and cover with aluminum foil.  Bake in the oven for 45-50 minutes, until the peppers are cooked through and the filling is hot
7. Sprinkle some additional shredded mozzarella cheese and put back in the oven uncovered until the cheese is melted and starting to brown, about 5-7 minutes
8. Let cool for 5 minutes before serving.  Garnish with the chopped parsley, if using
**Special Note**
This is an incredibly versatile recipe that is a great way to use whatever you may have at home.  Feel free to play around with the filling, replace the rice with cooked quinoa or barley, the white beans for ground turkey or lean beef.  Also, we prefer the peppers to have a little bite left in them after cooking.  If you prefer a super soft pepper, we recommend blanching the pepper cups in boiling water for 2 minutes and then cooling upside down before filling them.
---
Also in Recipes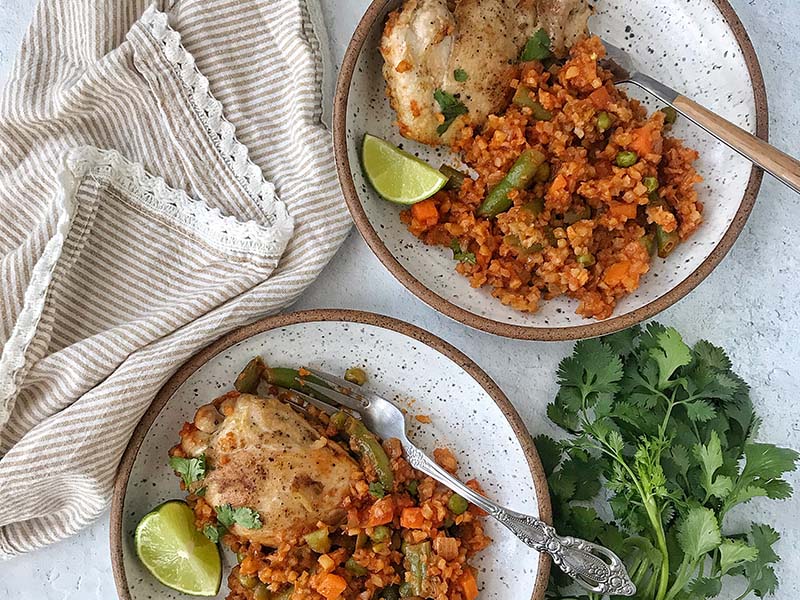 This wonderful dish full of colorful vegetables, with the addition of chicken, makes a perfect meal for the whole family.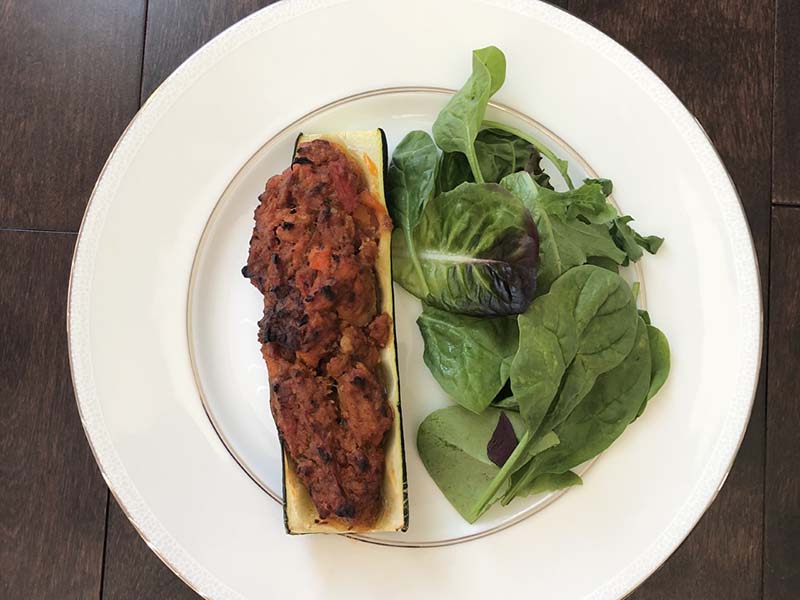 These charming stuffed zucchini "boats" make the perfect party appetizer or vegetarian entree for lunch or dinner.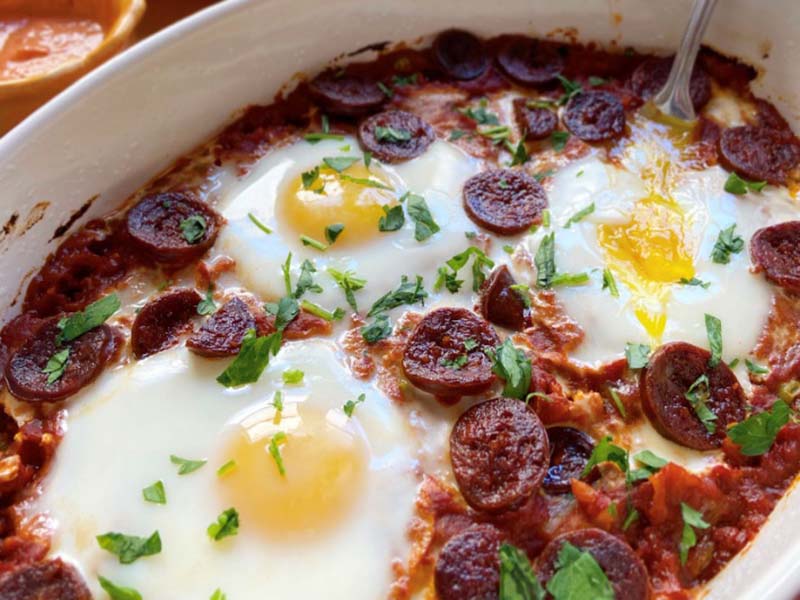 This spicy egg dish with Otamot sauce is a great addition to a weekend brunch or a flavorful entree for dinner.