Shrimp Fra Diavolo
Put your spicy sauce to use in this sublime shrimp fra diavolo meal!
Shrimp Fra Diavolo
Serves 4
Ingredients
1 pound large shrimp, peeled and deveined
8 tbsp olive oil, divided
2 tsp crushed red pepper flakes
3 cloves garlic, thinly sliced
1 jar Otamot Spicy Sauce
1 pkg spaghetti
Kosher salt, to taste
Parmigiano Reggiano cheese
2 tsp parsley, minced
Preparation:
Put the shrimp in a bowl and toss with 4 tablespoons of olive oil, crushed red pepper flakes and a generous pinch of kosher salt. Allow to marinate for 20-30 minutes.
Bring a large pot of heavily salted water to a boil on high heat.
Heat a large sauté pan on medium high heat. Add the remaining 4 tablespoons of olive oil and heat for one minute.  Add the shrimp to the pan.  This step can be done in batches, if necessary.  Sauté until lightly browned, approximately 2-3 minutes per side.  Remove the shrimp from the pan and set aside in a bowl. 
With the oil that remains in the pan, add the sliced garlic and quickly sauté until fragrant, about 1-2 minutes. Reduce the heat to low and add the jar of Otamot Spicy Sauce to the pan and stir to incorporate.
Once the water is boiling, add the package of spaghetti and cook per the instructions. Once cooked, drain and reserve 1 cup of the pasta cooking water.
Add the cooked spaghetti to the Spicy Sauce along with a ½ cup of the reserved pasta water. Stir to combine everything.  If the sauce is too thick, add a little more of the pasta water until you achieve the desired consistency.
Add the shrimp back to the pan and stir to combine.
Divide amongst the serving dishes and garnish with a generous grating of Parmigiano Reggiano cheese and the minced parsley.
---
Also in Recipes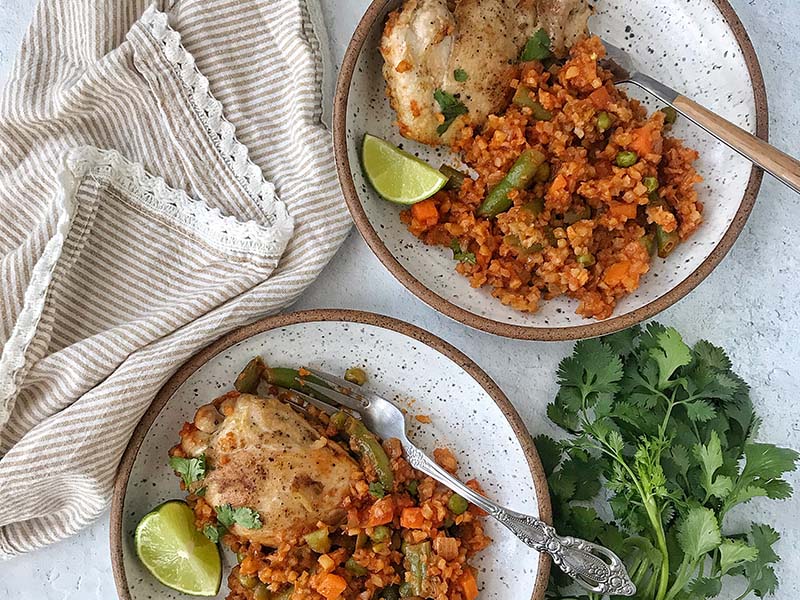 This wonderful dish full of colorful vegetables, with the addition of chicken, makes a perfect meal for the whole family.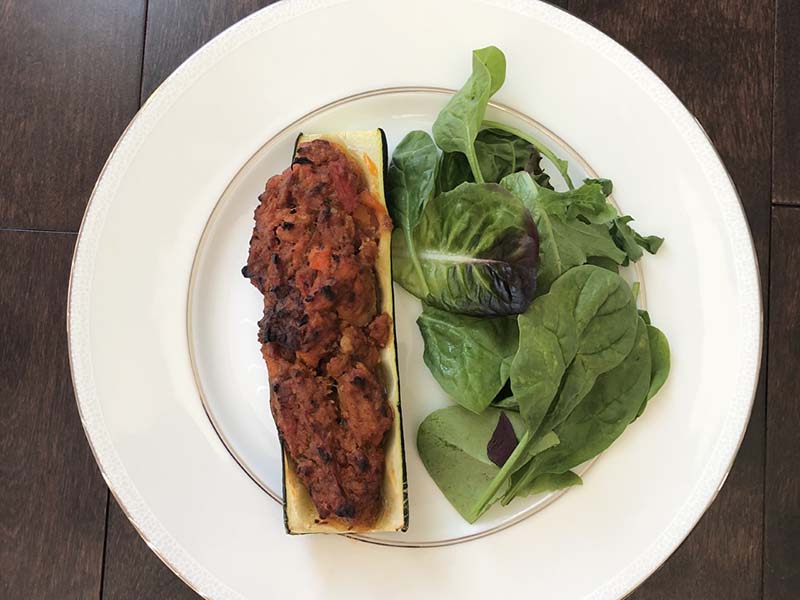 These charming stuffed zucchini "boats" make the perfect party appetizer or vegetarian entree for lunch or dinner.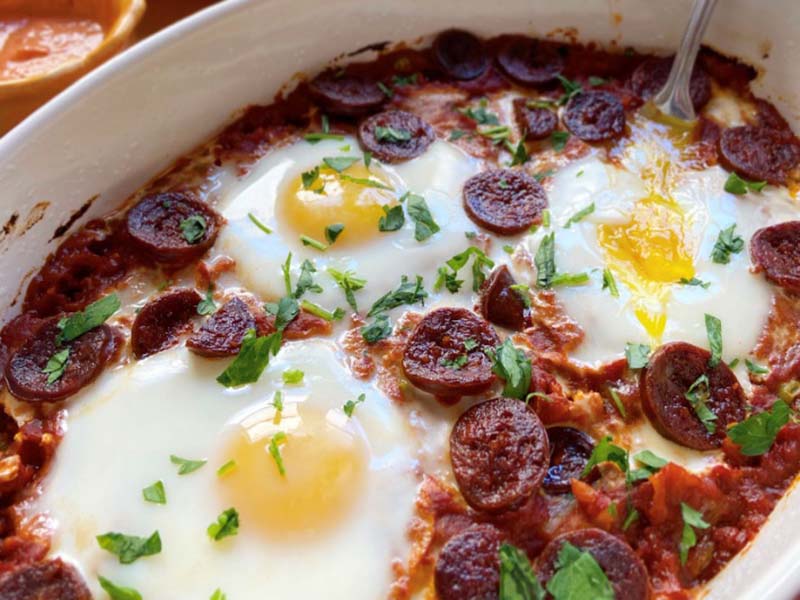 This spicy egg dish with Otamot sauce is a great addition to a weekend brunch or a flavorful entree for dinner.