Roasted Carrots with Farro
Roasted Carrots with Farro and Otamot
Serves 4
A wonderful winter treat for the whole family, with healthy whole grains. 
Ingredients
1 cup dried farro, rinsed
1 can (15 ounces) chickpeas, rinsed and drained
1 tablespoon olive oil
1 teaspoon lemon juice
1 clove garlic, minced
¾ teaspoon salt
1 jar Otamot
Roasted carrots
1 pound thin carrots, heirloom if possible, cleaned
1 tablespoon olive oil
Salt and pepper, to taste
Roasted pepitas
3 tablespoons pepitas
1 teaspoon olive oil
Salt and pepper, to taste
Preparation:
Preheat oven to 400 degrees Fahrenheit.
In a medium saucepan, cover the farro with approximately three cups water. There should be about 2 inches of water above the farro. Bring the water to a boil, then reduce heat to a gentle simmer. Stirring occasionally, cook until the farro is tender, about 30-40 minutes.
Drain off the excess water and return the farro to the pot. Combine the 1 tablespoon of olive oil, lemon juice, garlic and ¾ teaspoon salt with the farro until well combined. Add in the chickpeas then cover and set aside.
Line a large sheet pan with aluminum foil or parchment and place carrots on pan. Toss carrots with the tablespoon of olive oil, salt and pepper until well coated.
Roast carrots for 25-35 minutes until tender.
In a small saucepan, warm the jar of Otamot.
For the pepitas, warm a small pan over medium low heat, add 1 teaspoon of olive oil. Add in the pepitas and salt. Cook until pepitas are lightly browned and fragrant, about 3-5 minutes stirring constantly. Remove from heat and reserve for garnish.
Place farro mixture on a serving platter, then top with the roasted carrots. Cover the carrots with Otamot and sprinkle with the toasted pepitas.
---
Also in Recipes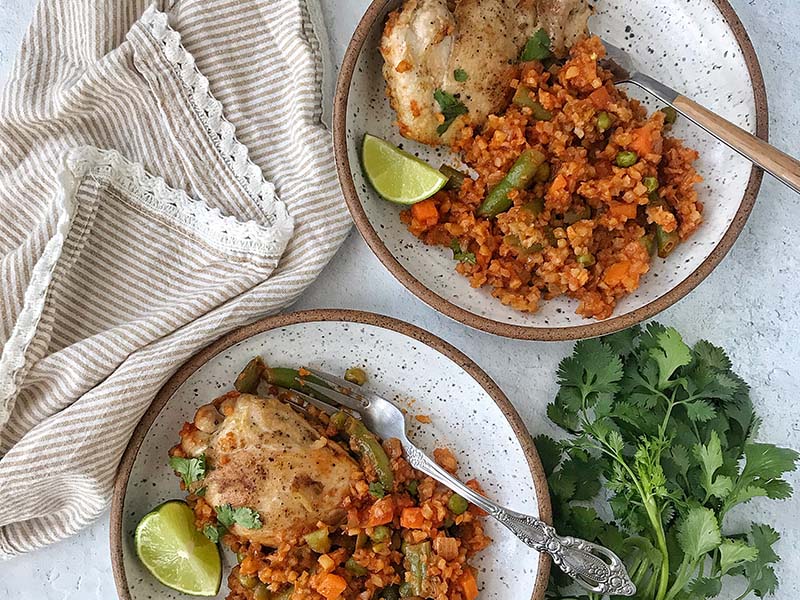 This wonderful dish full of colorful vegetables, with the addition of chicken, makes a perfect meal for the whole family.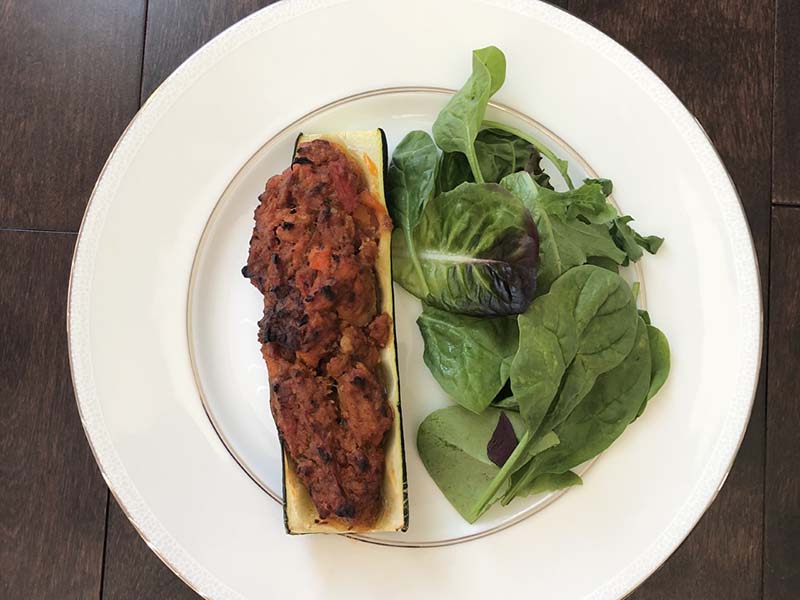 These charming stuffed zucchini "boats" make the perfect party appetizer or vegetarian entree for lunch or dinner.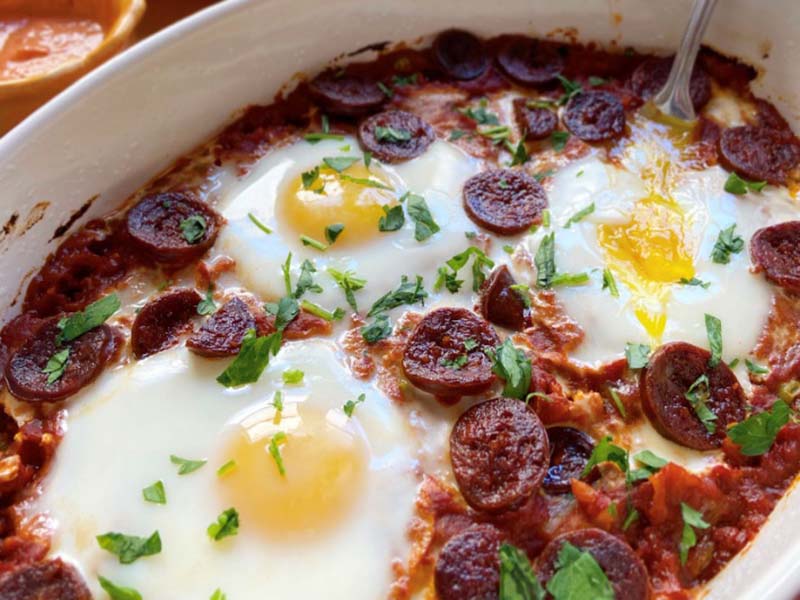 This spicy egg dish with Otamot sauce is a great addition to a weekend brunch or a flavorful entree for dinner.