Registered Dietitian Brittany Modell On the Health Benefits of Otamot Sauce
We spoke with Registered Dietitian and Otamot advisor Brittany Modell, MS, RD, CDN about the importance of whole foods for a healthy diet. This is what she had to say:
What are some benefits of getting my nutrition from whole foods?
Brittany Modell: Whole foods are complex, containing a variety of micronutrients your body needs in order to survive. According to the 2015 Dietary Guidelines for Americans:
"Nutritional needs should be met primarily from foods. Individuals should aim to meet their nutrient needs through healthy eating patterns that include nutrient-dense foods ... [which] contain essential vitamins and minerals and also dietary fiber and other naturally occurring substances that may have positive health effects."
Nutrients occur in a complex combination and often rely on reactions of other food components in order to function properly. Otamot is nutrient dense, containing several essential vitamins and minerals as well as 5g of fiber per serving.
Can I get the same nutrition from a supplement?
Nothing can replace a healthy diet. Vitamin and mineral supplementation might be able to add to a nutritious diet, but not replace healthy food all together. As a Registered Dietitian, I seldom recommend a supplement unless my client has a true deficiency such as Vitamin D or B12 deficiency. If you eat a well-balanced diet chances are you are getting all the nutrients your body needs.
How does Otamot sauce differ from generic tomato sauce brands?
Otamot sauce is not only nutrient-dense but also flavorful. Unlike some of its counterparts, Otamot is made with simple, quality ingredients. There are no emulsifiers or preservatives such as citric acid commonly found in store bought sauces. In addition, Otamot is very high in fiber (5g per serving) from a variety of vegetables. There is no added sugar or ingredients you cannot pronounce. Otamot Essential Sauce is also high in B vitamins, which play a critical role in carbohydrate metabolism.
Why is there 8 grams of sugar in a serving of Otamot sauce?
The sugar in Otamot sauce is naturally-occurring sugar from vegetables, not added sugar. Our bodies need carbohydrates - like sugar - for fuel. The goal is to consume high quality carbohydrates such as those from fruits and vegetables.
What are some other healthy ways to use the sauce beyond pasta? 
Otamot sauce is highly versatile. It is extremely flavorful and can jazz up any dish. It can be paired with eggs, vegetables, and greens. It can be added to a grilled cheese sandwich, flatbread pizza, soup or pasta.  
--
Brittany Modell, MS, RD, CDN
Brittany Modell Nutrition and Wellness
Brittanymodellrd.com
---
Also in Recipes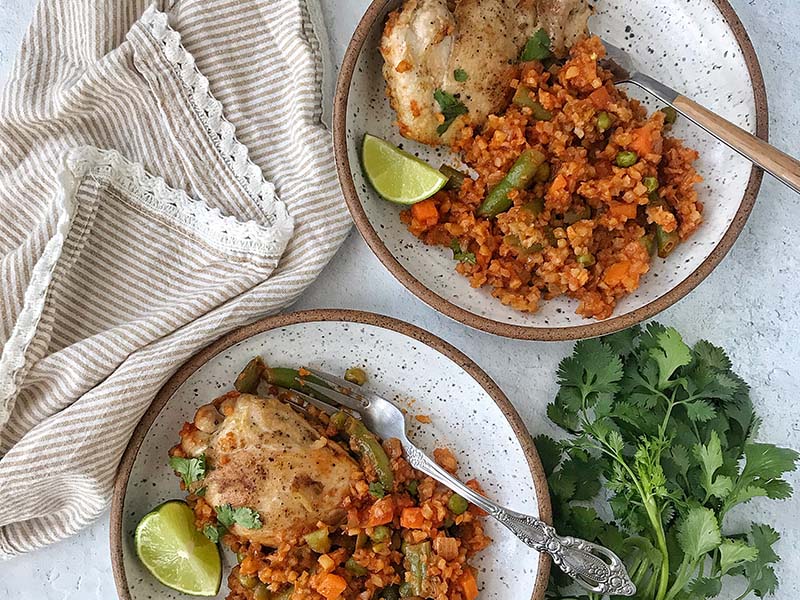 This wonderful dish full of colorful vegetables, with the addition of chicken, makes a perfect meal for the whole family.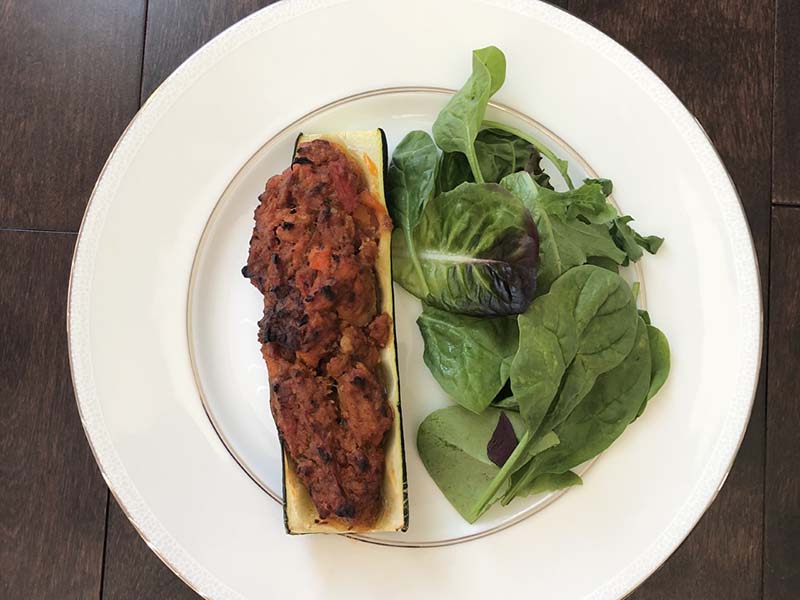 These charming stuffed zucchini "boats" make the perfect party appetizer or vegetarian entree for lunch or dinner.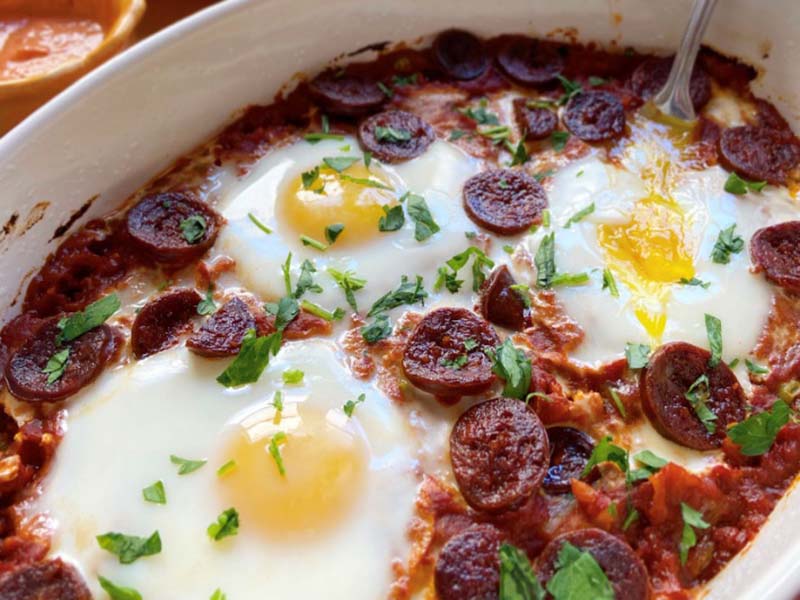 This spicy egg dish with Otamot sauce is a great addition to a weekend brunch or a flavorful entree for dinner.