Creole Jambalaya
Take your tastebuds to New Orleans and enjoy our absolutely delicious take on creole jambalaya!
Creole Jambalaya
Serves 4-6
Ingredients
1 tbsp olive oil
1 large onion, diced
1 large bell pepper, cored, seeded and diced
1 lb boneless, skinless chicken breast, diced into 1" cubes
8 oz andouille sausage, sliced
3 cloves garlic, sliced
1 jar Otamot Organic Essential Tomato Sauce
3-4 cups chicken broth
1 tsp dried thyme or 2 tsp fresh thyme, minced
2 tsp Old Bay seasoning or Creole seasoning
1 cup long grain rice
1 lb raw shrimp, peeled and deveined
3 green onions, sliced
Kosher salt, to taste
Black pepper, to taste
Preparation:
Heat a large Dutch oven on medium high heat. Add the olive oil and heat for an additional 30 seconds. Add the diced onion and bell pepper and sauté until they begin to caramelize and become soft, about 5-7 minutes.

Add the diced chicken and stirring frequently, cook until it is evenly browned on all sides. Add the andouille sausage and sliced garlic. Cook for an additional 2-3 minutes.

Add the jar of Otamot Organic Essential Tomato Sauce. Pour some of the chicken broth into the jar to get every bit of the sauce out. Start by adding 3 cups of chicken broth to the Dutch oven and reserve the remaining 1 cup if needed later. Stir to combine everything.

Add the thyme, Creole seasoning, 2 tsp kosher salt and long grain rice, stir well. Bring to a light simmer and reduce the heat to low. Cover the Dutch oven with a lid and cook for 20-30 minutes, or until the rice is completely tender. After 20 minutes, if needed, use the additional broth if the jambalaya becomes too thick before the rice is cooked.

When the rice is fully cooked, remove the lid and add the raw shrimp. Cook for 3-5 minutes, or until the shrimp are just cooked through.

Fold in half of the sliced green onions. Season with additional kosher salt and freshly cracked black pepper, to taste. Divide into serving bowls and garnish with additional green onions.
---
Also in Recipes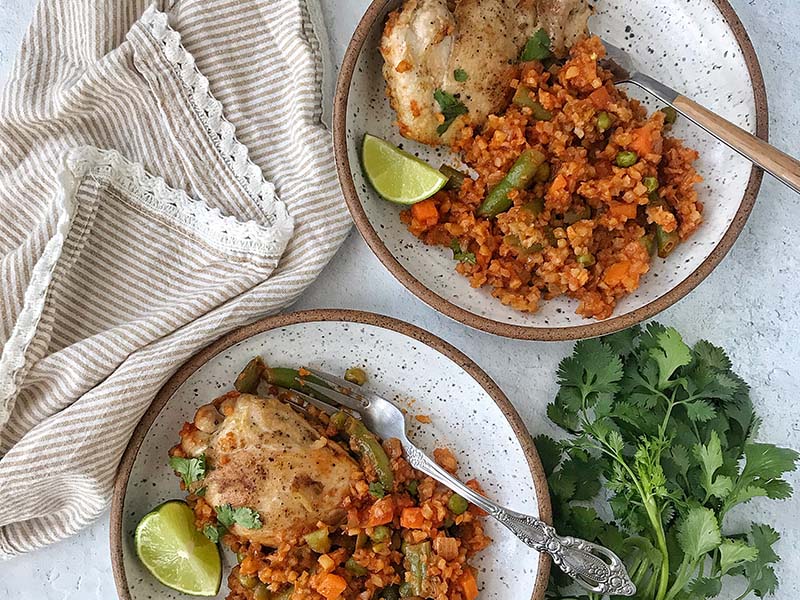 This wonderful dish full of colorful vegetables, with the addition of chicken, makes a perfect meal for the whole family.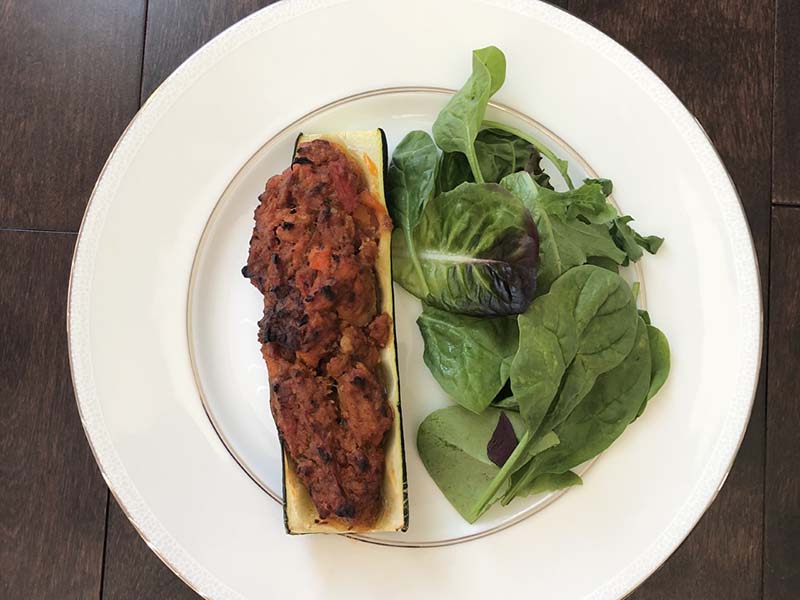 These charming stuffed zucchini "boats" make the perfect party appetizer or vegetarian entree for lunch or dinner.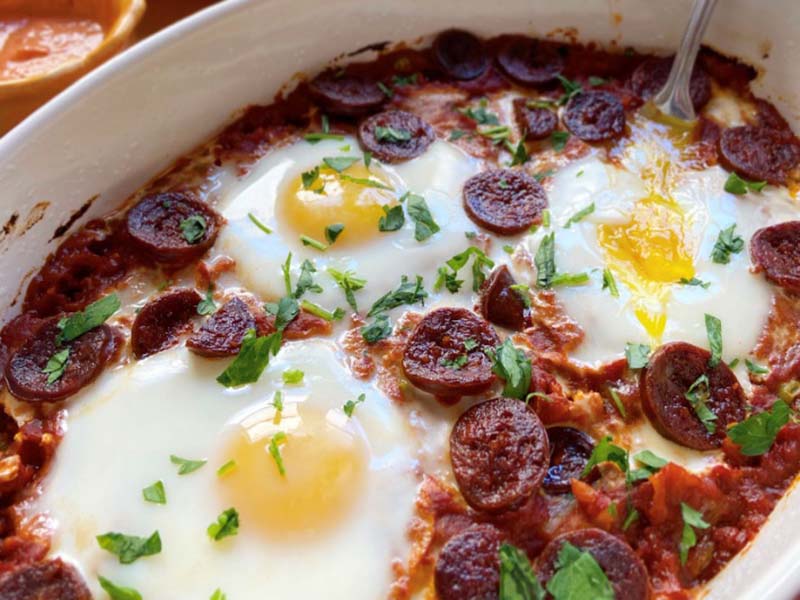 This spicy egg dish with Otamot sauce is a great addition to a weekend brunch or a flavorful entree for dinner.