Chicago-Style Deep Dish Pizza
Craving pizza in the style of the windy city? This version with Otamot Essential Sauce replicates perfectly the popular crowd pleaser.
Chicago-Style Deep Dish Pizza
Serves 4
Ingredients
1 store bought pizza dough, or your favorite dough recipe
1 lb mozzarella cheese, grated
1 tbsp olive oil, plus more for brushing
1 medium shallot, minced
3 cloves garlic, minced
1 jar Otamot Essential Sauce
1 tbsp fresh basil, finely chopped
Kosher salt
Parmigiano Reggiano cheese
Optional Toppings
Pepperoni
Italian sausage
Sweet onion
Button mushrooms
Black olives
Roasted garlic
Bacon
Artichokes
Preparation
1. Preheat the oven to 425°.
2. For the sauce: Heat a saucepot over medium heat. Add theolive oil and heat for 30 seconds. Add the minced shallot and garlic and sweat until fragrant, about 1 minute. Add the jar of Otamot Essential Sauce, chopped basil and kosher salt to taste. Simmer for 5 minutes for the flavors to combine.
3. Lightly flour a clean and dry work surface. Using a rolling pin, roll the pizza dough to a ¼ inch thickness and roughly 14 inches across.
4. Brush a light coating of olive oil all over the inside of a 9 inch by 2 inch tall round cake pan.
5. Gently slide the rolled out pizza dough over the prepared cake pan. Press the dough down into the edges of the pan and ensure there is no air between the dough and the pan. Trim away anyexcess dough that overhangs the top of the pan but leave enough so it's wrapping just around the rim at the top. The dough will shrink during baking. Brush the top edges of the dough with olive oil.
6. Add all the shredded mozzarella cheese inside the dough. It should be a thick layer. If you are going to add any additional toppings, put on top of the cheese layer.
7. Spoon the sauce over the top of the cheese/toppings. Finely grate some Parmigiano Reggiano cheese over the sauce.
8. Place in the oven and bake for 25 minutes. The crust should look golden brown all around the top and sides.
9. Remove from the oven and grate additional Parmigiano Reggiano cheese all over the top. cool for 10 minutes outside of the oven before enjoying.
---
Also in Recipes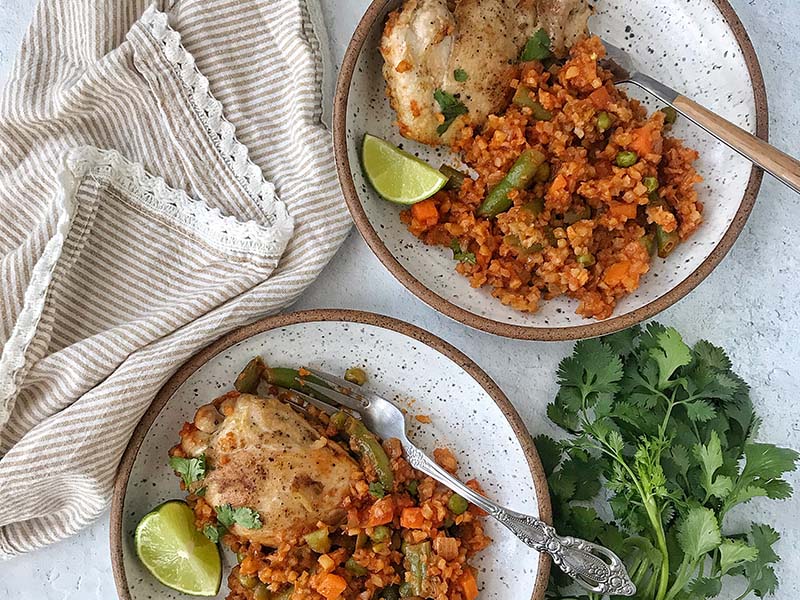 This wonderful dish full of colorful vegetables, with the addition of chicken, makes a perfect meal for the whole family.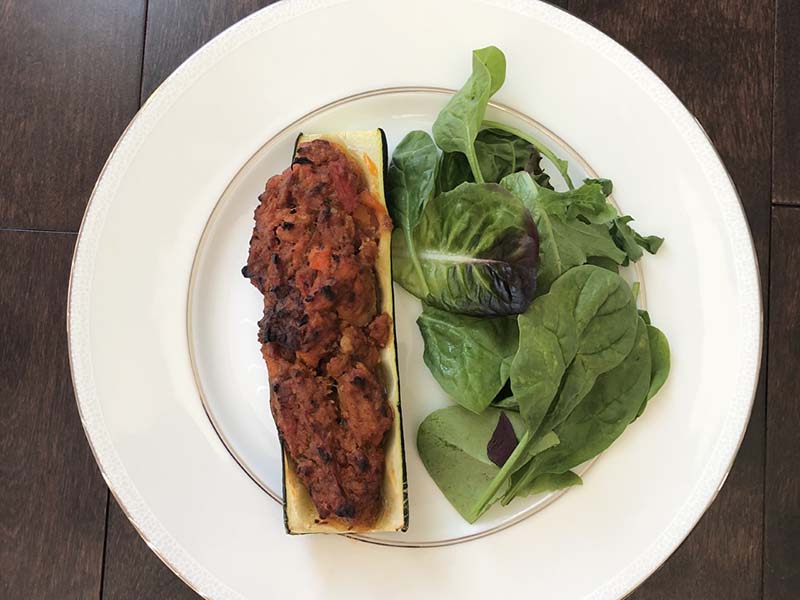 These charming stuffed zucchini "boats" make the perfect party appetizer or vegetarian entree for lunch or dinner.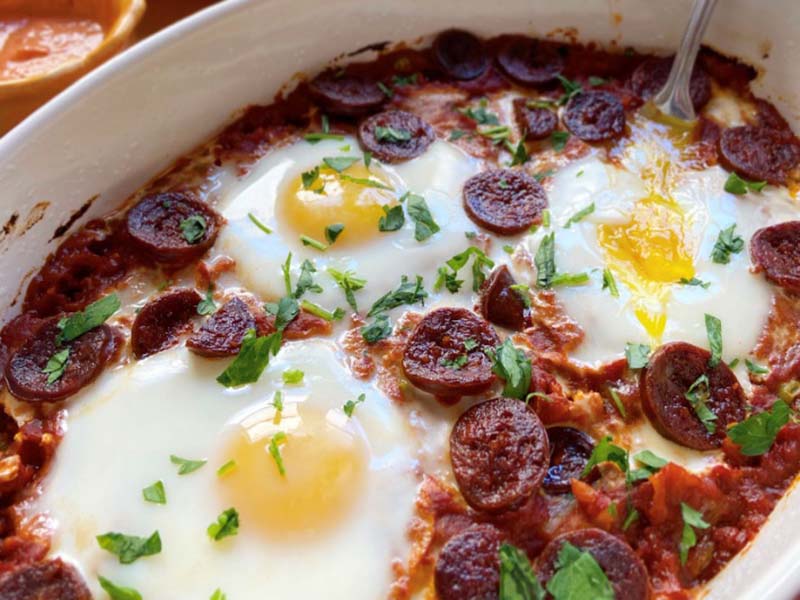 This spicy egg dish with Otamot sauce is a great addition to a weekend brunch or a flavorful entree for dinner.