Delightful Carrot Cake Cupcakes
Carrot cake and tomato sauce? Who would have dreamed it?!
But the improbable is actually delicious. Try your hand at this delightful Carrot Cake cupcake recipe, complete with cream cheese frosting, using our new Carrot Bolognese sauce.
It's a tasty treat, with a nutritious boost!
Makes 24 cupcakes or two 9-inch round cakes.
Ingredients
2 cups all-purpose flour
2 tsp baking powder
1 tsp baking soda
2 tsp ground cinnamon
½ tsp ground ginger
¼ tsp ground nutmeg
½ tsp salt
¼ cup vegetable oil
4 large eggs, room temperature
1.5 cups light brown sugar
½ cup granulated sugar
1 cup Otamot Carrot Bolognese Sauce
2 tsp pure vanilla extract
3 cups grated carrot, lightly packed
Preparation:
Preheat oven to 350°F. Spray 24 cupcake or muffin tins with non-stick cooking spray or spray and line two 9-inch round cake pans and set aside.
In a large mixing bowl, whisk together the dry ingredients (flour, baking powder, baking soda, spices, and salt) until well combined. Set aside.
In another large mixing bowl, whisk together the oil, eggs, brown sugar, granulated sugar, Otamot Carrot Bolognese, and vanilla extract until fully combined. Add the grated carrots into the wet ingredients and mix until well combined.
Pour the wet ingredients into the dry ingredients and mix until just combined. Make sure not to overmix the batter.
Pour the cake batter evenly between the muffin tins or both prepared cake pans. Bake at 350°F for 30-35 minutes for the 9-inch cake pans and 20-25 minutes for the cupcake tins, or until the tops of the cakes are set and a toothpick inserted into the center of each one comes out clean.
Remove from the oven, transfer to a wire rack, and allow to cool in the pans for about 20-25 minutes. Once the cupcakes have cooled, remove from the pans and return to the wire rack to finish cooling. Frost or glaze as desired.
Optional Cream Cheese Frosting*
Ingredients
1 stick unsalted butter, room temperature
1 8-ounce package cream cheese, room temperature
1 tsp pure vanilla extract
3 ½ - 4 cups powdered sugar
Pinch of salt
Preparation:
Beat together butter, cream cheese, salt and vanilla until well combined. Add in the powdered sugar slowly until fully incorporated. For a less sweet icing use 3.5 cups of sugar. Frost cooled cupcakes as desired.
*We think our cake is great without any frosting for dessert or snack. You can also create a dairy free glaze if you just want a little extra something special for the cake. Simply combine 1 ½ cups of powdered sugar, 2-3 tablespoons of your choice of dairy free milk, and 1 teaspoon of pure vanilla extract. Whisk until smooth and glaze as desired. 
---
Also in Recipes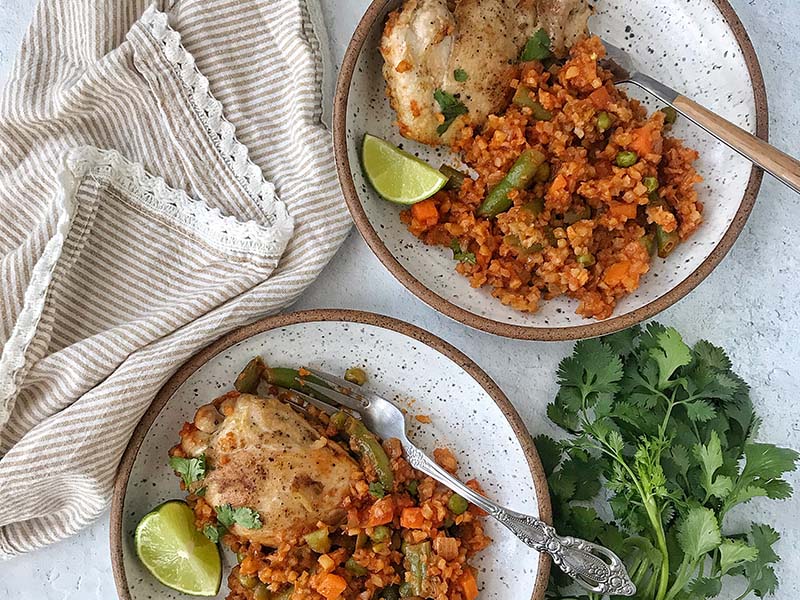 This wonderful dish full of colorful vegetables, with the addition of chicken, makes a perfect meal for the whole family.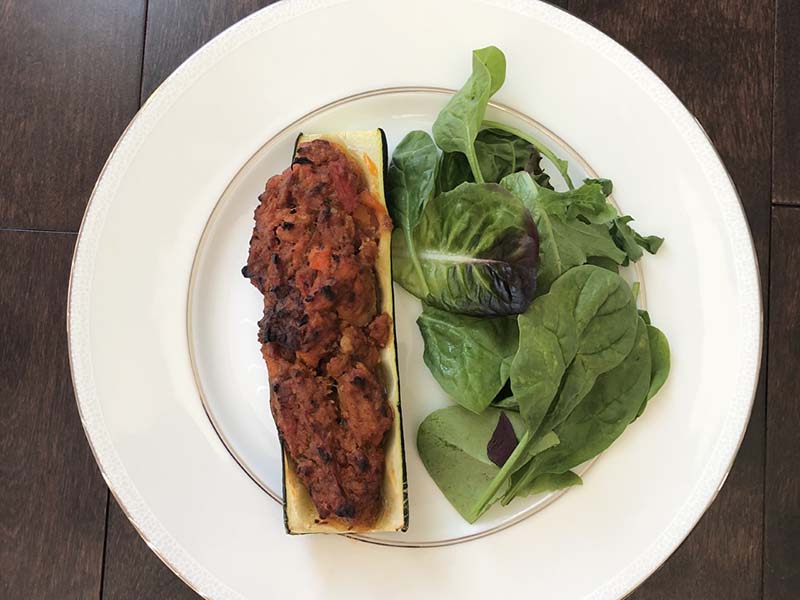 These charming stuffed zucchini "boats" make the perfect party appetizer or vegetarian entree for lunch or dinner.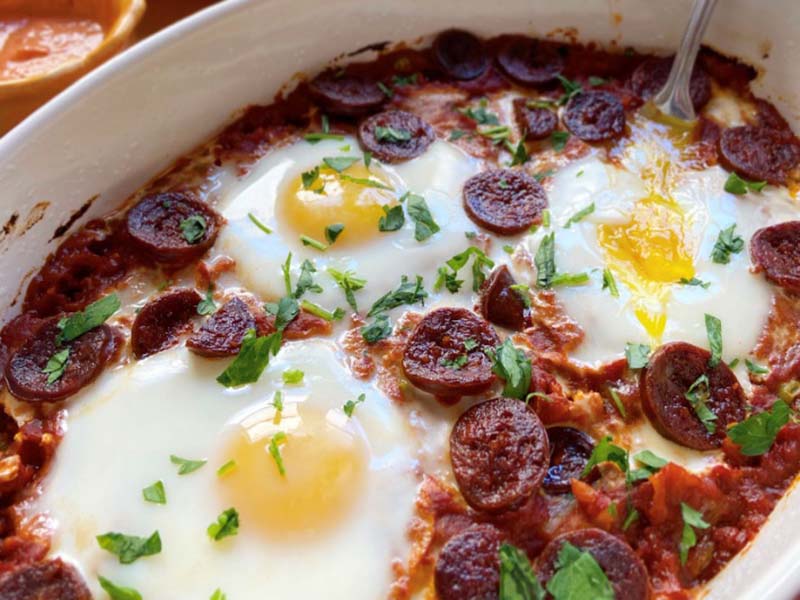 This spicy egg dish with Otamot sauce is a great addition to a weekend brunch or a flavorful entree for dinner.