The Difference Between Pasta Sauce & Pizza Sauce
Do you know the nuances between different types of tomato-based sauces? Or does the sauce aisle leave you feeling a bit overwhelmed? From marinara to bolognese, the variety of tomato sauces is varied enough to set any chef's heart on fire and just confusing enough to have an amateur home cook in tears. But not to worry. Use this guide to learn the key differences between all the red sauces you encounter on menus and store shelves. 
The difference between pasta sauce and pizza sauce
If you've ever reached for a jar of marinara sauce in a pinch to top your pizza, then you know that pasta sauce CAN be used as a substitute for pizza sauce. This is especially true if using Otamot Essential Sauce, which is super fresh-tasting and on the thicker side already. But there IS a key difference between the two, and once you taste it, you'll likely prefer pizza sauce for your pizza and pasta sauce for your pasta. 
Quite simply, pizza sauce has a lot fresher, more raw taste than pasta sauce. This is because pizza sauce is barely cooked (sometimes not cooked at all), whereas pasta sauce is slow-simmered for hours to develop richness. Both sauces have a special purpose. Whereas the richness and sweetness of pasta sauce can make plain noodles sing, pizza sauce is more fresh tasting and plays a subtle, though highly important role, on a pizza.
If your pizza sauce is too thick or sweet, it can "take over" and make the entire pizza feel too heavy. A light application of fresh pizza sauce should make every bite of your slice taste brighter when the simple sauce hits your tongue. Otamot Pizza Sauce is designed to give pizza a fresh and light flavor boost (hello, delicious basil!) as well as a nutrient boost (it contains eight organic veggies!) without coming on too thick. 
14 kinds of tomato sauce, and how they're made
Some tomato-based sauces are chunky and include meat or seafood. Others are iconically spicy or smooth. Use this guide to learn what's what when it comes to red sauce. 
Amatriciana Sauce -

a traditional red pasta sauce that includes guanciale (which is pork cheeks, bacon, or pancetta), romano cheese, and sometimes onions; typically on the spicy side
Arrabbiata Sauce - this sauce is very similar to Amatriciana but it doesn't contain any meat; it includes garlic for flavor and dried red chile peppers for heat. If you like Arrabbiata Sauce, you'll love Otamot's Organic Spicy Sauce
Bolognese (also Ragu or Spaghetti Sauce) - a thick and chunky tomato sauce that includes onions, carrots, and celery in addition to ground beef or pork. Otamot makes a 100% plant-based version with diced carrots called Carrot Bolognese
Cacciatore Sauce

- this is the Italian word for "hunter" and the tomato-based sauce includes onions, herbs, bell peppers, and sometimes olives or wine. It is typically braised with rabbit or chicken until the meat falls from the bone
Clam Sauce -

this sauce can either be white or red. Red clam sauce has a tomato base and includes herbs, onion, and—of course—chopped clams
Frutti di Mare Pasta Sauce -

this tomato sauce translates to "fruit of the sea" and in addition to tomatoes and a variety of seafood, such as scallops, clams, mussels, shrimp, squid, eel, and fish. It's often referred to as Arrabiata sauce with seafood.
Marinara Sauce (also Pasta Sauce or Red Sauce) - this is probably the sauce you're most familiar with. Marinara is an all-veggie sauce made from tomatoes, onion, and herbs (typically basil, oregano, and garlic). Otamot's Essential Sauce is the most veggie-filled marinara sauce you can buy, being made from 10 organic veggies plus extra-virgin olive oil
Pizza Sauce -

in terms of ingredients, pizza sauce and marinara sauce are similar. Where they differ is in the consistency (thickness) and ratios of the ingredients, as well as depth of flavor. Pizza sauce is fresh, brighter and usually a bit thicker than pasta sauce (it should run just a little when you tilt the pan). Pizza sauce is also typically not as rich and sweet as marinara sauce
Pomodoro Sauce (also Sugo di Pomodoro)

- think of this classic sauce like tossing your pasta with fresh seeded and diced tomatoes, garlic, and olive oil that has been quickly cooked. It isn't as runny, smooth, or herby as marinara
Puttanesca Sauce

- a traditional red tomato sauce that gets depth of flavor and spice from the addition of anchovies, red pepper flakes, olives, and/or capers
Sunday Sauce (also Sunday Gravy) -

this thick, slow-cooked sauce simmers for hours and is intended to supply leftovers for the week. It often includes pork or beef, in the form of meatballs, short ribs, Italian sausage, or even pork chops
Tomato Paste

- this thick ingredient is made from cooked-down tomato sauce resulting in a highly concentrated paste that is used to thicken sauces and add depth of flavor to dishes
Tomato Sauce

- pure pureed and lightly cooked tomatoes, sometimes flavored with herbs. This thin and pourable sauce is the base ingredient for many tomato dishes and other tomato sauces. Canned tomato sauce has only been heated enough to be preserved
Vodka Sauce - a popular Italian-American sauce that starts with a tomato sauce base, to which cream and vodka are added. The vodka helps bring forth the tomato flavors, but any alcohol or flavor from the vodka cooks off. Otamot makes an innovative 100% plant-based Organic Vodka Sauce from organic 80-proof vodka and cashew butter in place of cream.

The World's Best-for-You Pizza Sauce
Otamot did it again by packing nutritious veggies into an everyday staple sauce. Otamot Pizza Sauce is the only pizza sauce on the market made from 8 organic veggies plus basil. Here's why this sauce is a game changer for pizza night:
Plain cheese pizza gets better:

If your kids, like many, will only eat cheese pizza, now you can ensure they get a boost from eight other veggies that they'll never know are hidden right in the sauce. 

High fiber, low sodium:

Because of the added veggies, Otamot Pizza Sauce contains twice as much fiber (2 grams per ¼ cup) than other leading pizza sauces. Otamot has also reigned in the sodium, and it contains less than half as much sodium as other pizza sauce brands. 

No added sugar: As always, Otamot left out the added sugar (which is so ubiquitous in other sauces), instead getting plenty of natural sweetness from fresh tomatoes, butternut squash, carrot, sweet potato, and sweet onion. 
Nutrient boost: The added veggies in Otamot Pizza Sauce, including superstars like red beets, butternut squash, sweet potato, red bell pepper, carrot, sweet onion, garlic, and vine-ripened tomatoes, flood your bites of pizza with essential nutrients like vitamin A, K, E, B6, and potassium. The addition of extra-virgin olive oil means you're getting high-quality monounsaturated fat and no yucky inflammatory oils.
Otamot's Pizza Sauce is available only at Whole Foods Market for an exclusive time. Run to your nearest Whole Foods to try it on pizza tonight! 

Jessie Shafer is a registered dietitian-nutritionist, team member at The Real Food Dietitians
, former magazine editor, and busy mom of two who loves a good tomato-based sauce.
---
Also in Health Tips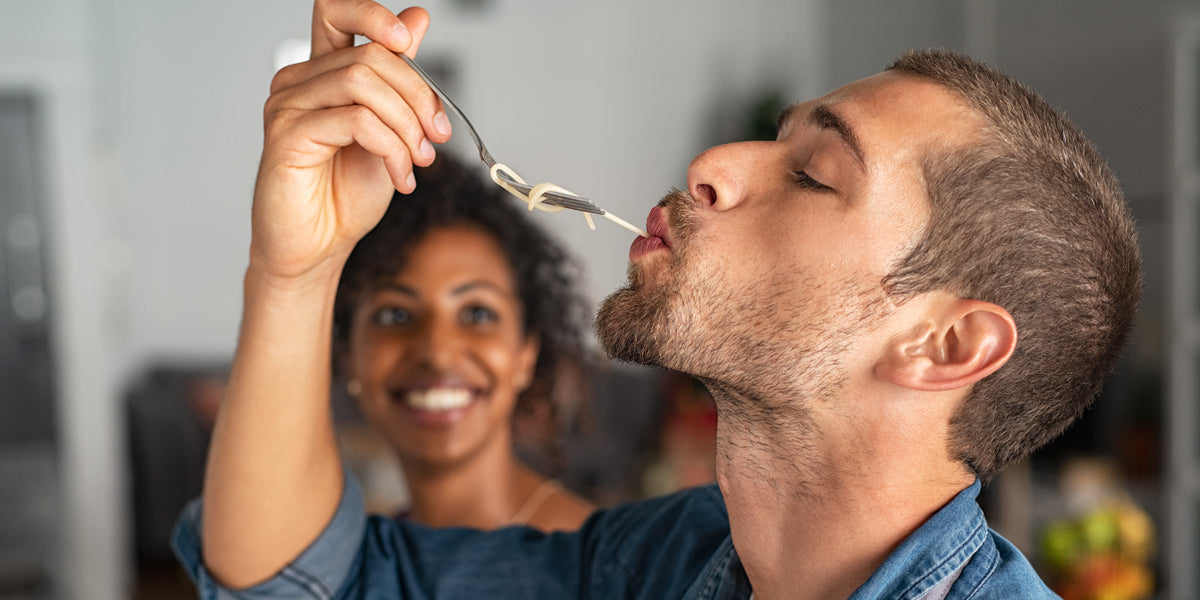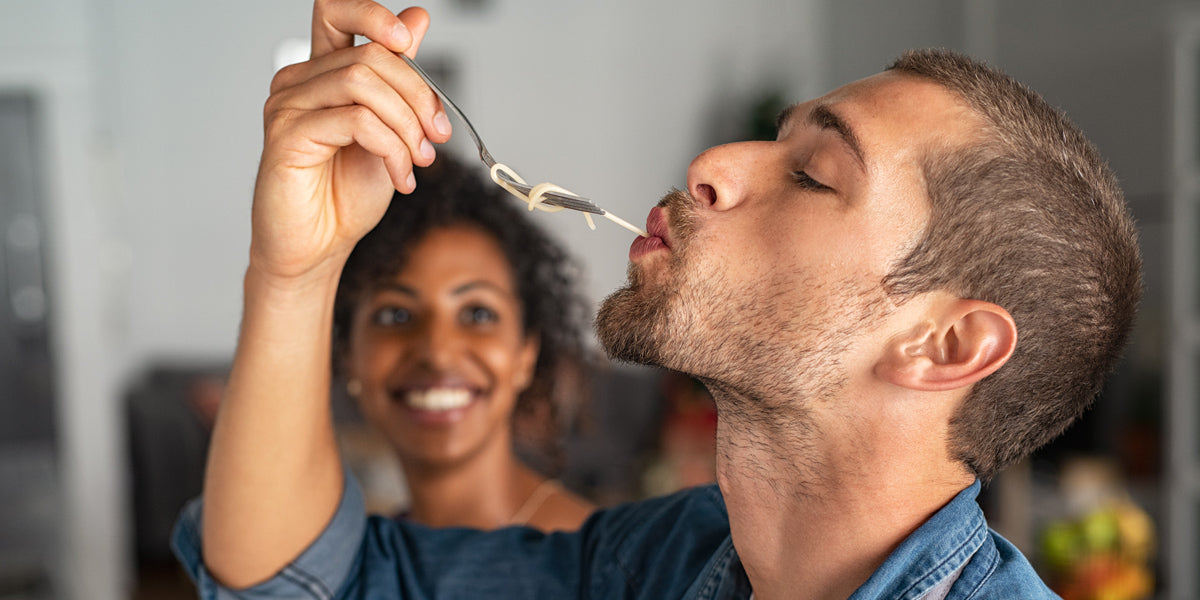 People who practice mindful eating try to bring their full attention to their physical cues of hunger and fullness. Here's how ...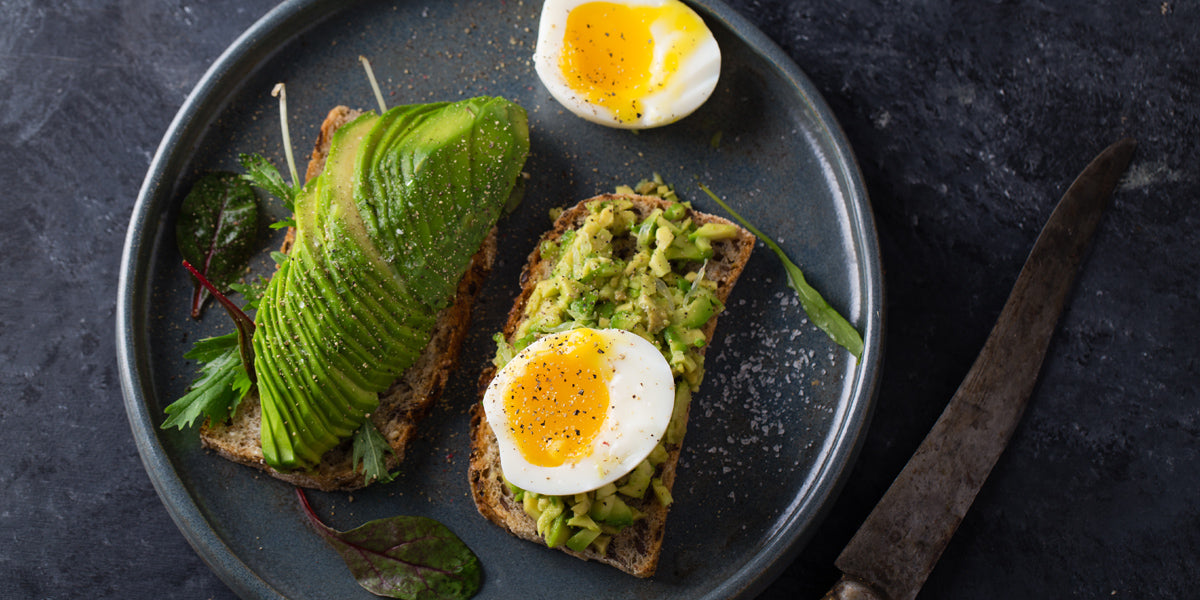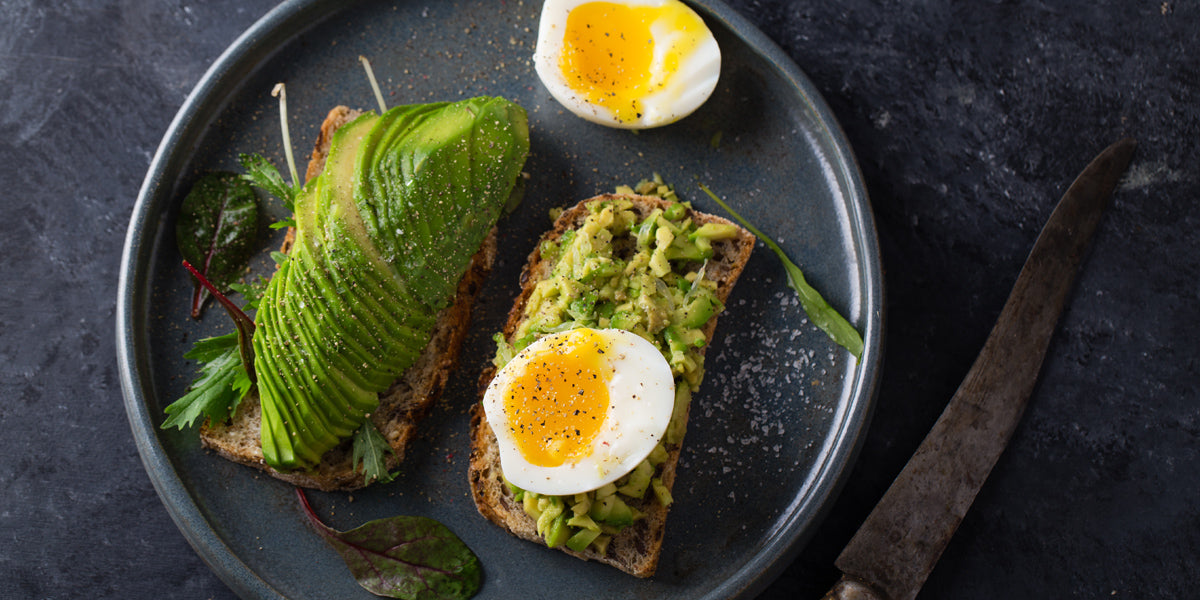 When you eat these foods together at the same meal or snack, your body can absorb 
more
 of the nutrients with greater efficiency.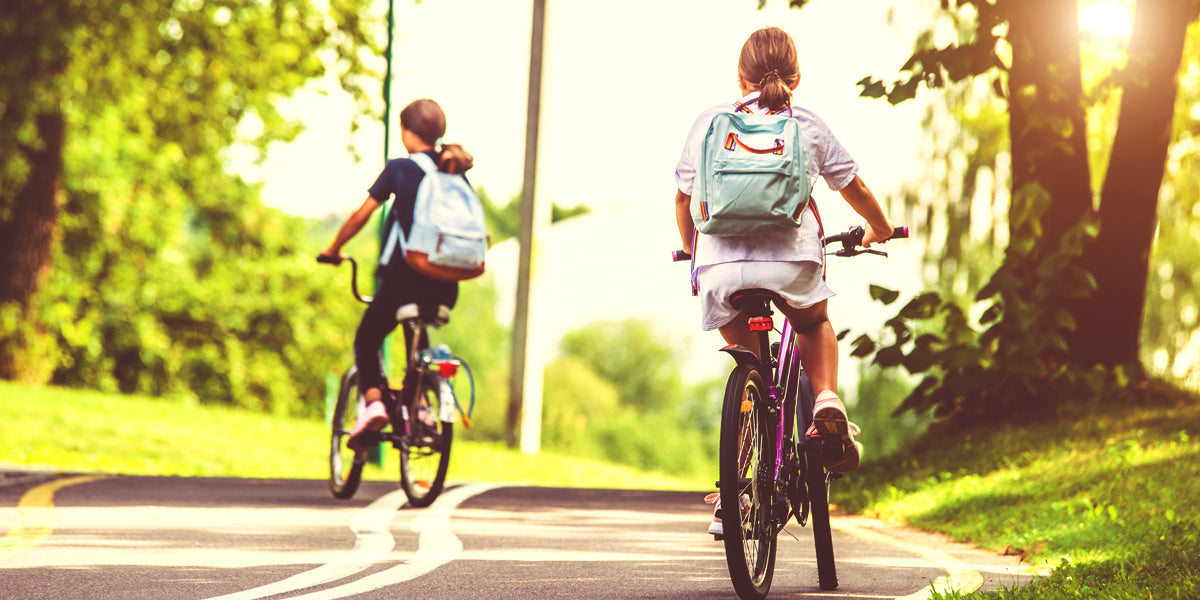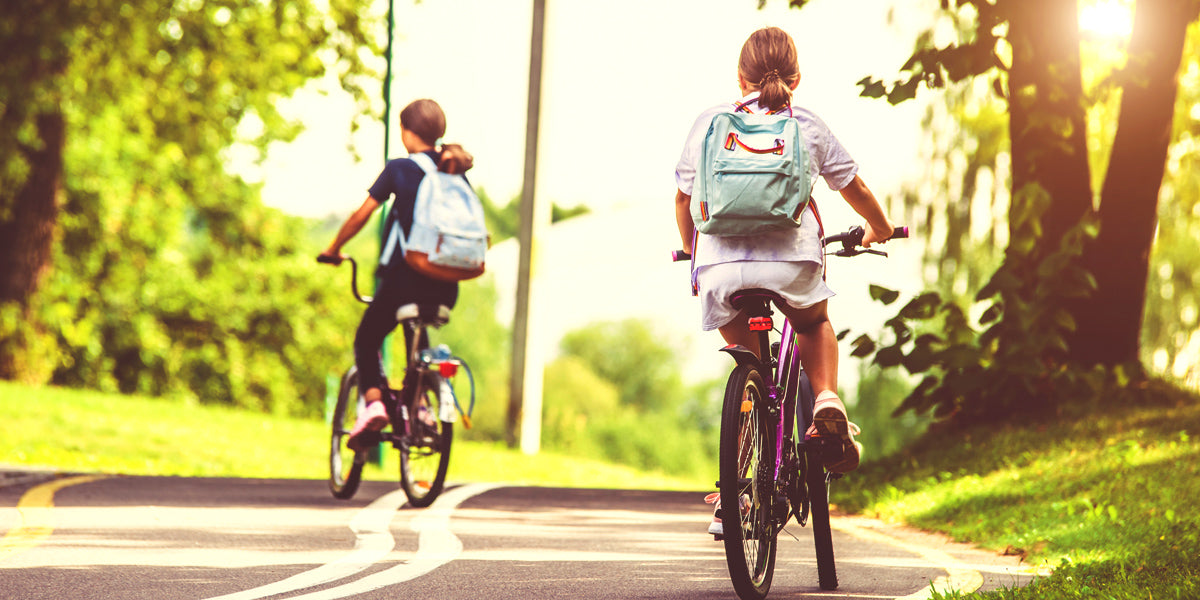 Here are the essential micronutrients you need to thrive, signs of deficiency, and how to ensure you're getting enough.