Tomato and Spinach Quiche
Enjoy this vegetable-loaded quiche that may become a family favorite in your home!
Tomato and Spinach Quiche
Serves 6
Ingredients
1 (one) 9-inch deep dish prepared pie dough
2 tbsp olive oil, divided
1 medium onion, diced
3 cloves garlic, minced
1 jar Otamot Essential Sauce
3-5 sprigs fresh thyme
1 - 5 oz bag fresh spinach
3 eggs
1 cup heavy cream
1 cup low-fat milk
1 cup part-skim mozzarella cheese, shredded
1½ tsp kosher salt, plus more to taste
Black pepper, to taste
Preparation:
Preheat the oven to 350 degrees Fahrenheit.

Roll out the prepared pie dough and line a 9-inch deep pie dish.  Line the dough with parchment paper and fill with pie weights or dried beans.  Place the dough in the oven to blind bake until lightly browned all over, about 30-35 minutes, removing the pie weights after 15 minutes.  Allow to cool while preparing the filling ingredients.  Decrease the oven to 325 degrees Fahrenheit.

Heat a sauce pot over medium heat and add 1 tbsp of olive oil.  Add the diced onion and cook until beginning to caramelize, about 5-7 minutes.  Add the garlic and cook for 1 minute more.  Add the jar of Otamot Essential Sauce and the thyme sprigs.  Season with kosher salt and black pepper.  Reduce the heat to low and simmer, stirring occasionally, for 15-20 minutes, until the sauce is thick and all the flavors have combined.  Discard the thyme sprigs and allow to cool.

Heat the remaining 1 tbsp of olive oil in a sauté pan over medium high heat.  Add the bag of fresh spinach and stir constantly until cooked down, about 2-3 minutes.  Season with salt and black pepper.  Drain and cool over paper towel on a plate.  Once cool, wrap in a towel and wring out as much liquid as possible.

In a blender, combine the eggs, heavy cream, milk, 1½ tsp kosher salt and the tomato sauce.  Turn the blender on low, and slowly increase to medium speed and blend for 1 minute to combine everything and aerate the mixture.

Spread the cooked spinach and grated cheese in the bottom of the cooled pie shell, then pour the egg-tomato mixture two-thirds of the way up the sides.  There will be extra mixture depending on how much air was incorporated into it when blending.  Place the quiche in the oven and bake for 15 minutes.  Open the oven and carefully add additional mixture into the shell up to the top.  Continue to bake until the center just looks set and jiggles in the middle when shaken, about 35-45 minutes more.  If there is leftover egg-tomato mixture, bake in muffin cups for additional mini quiches.

Cool the quiche completely before cutting.  This is best made 1-2 days before serving and warm the slices in a 325 degree Fahrenheit oven until warmed through.
---
Also in Recipes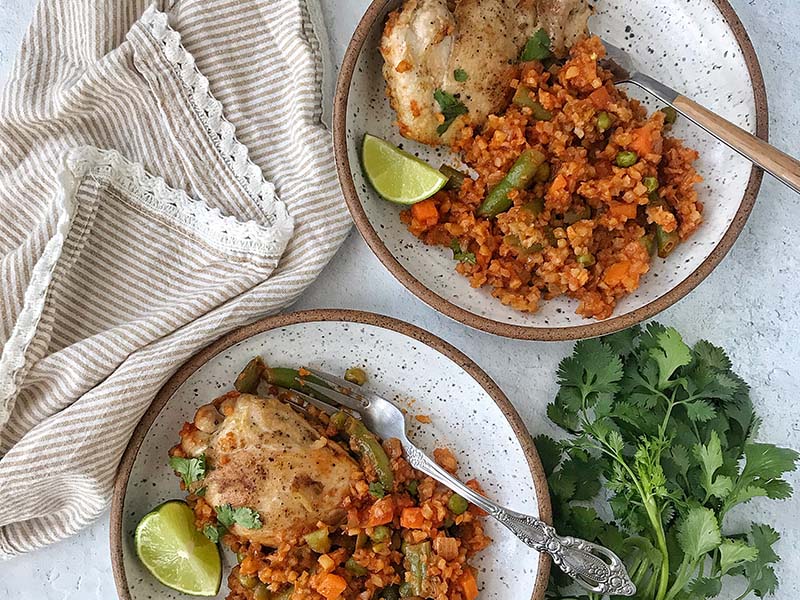 This wonderful dish full of colorful vegetables, with the addition of chicken, makes a perfect meal for the whole family.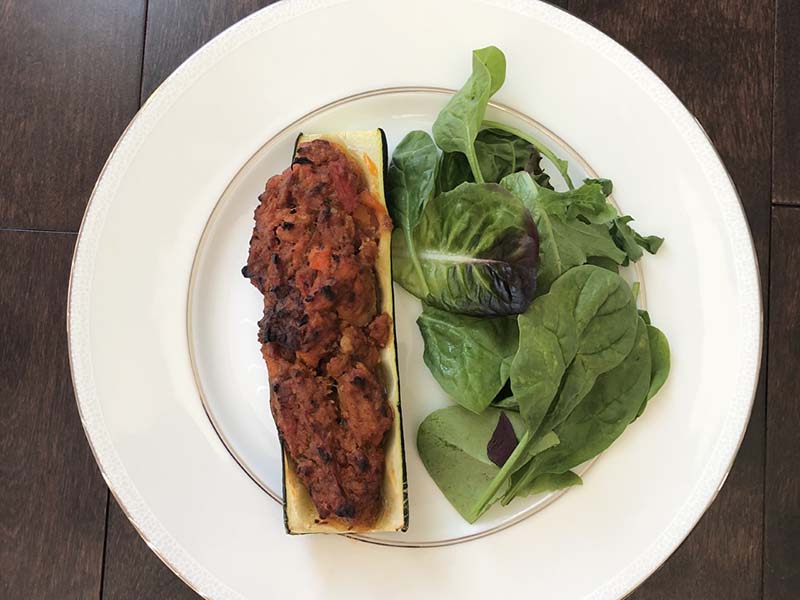 These charming stuffed zucchini "boats" make the perfect party appetizer or vegetarian entree for lunch or dinner.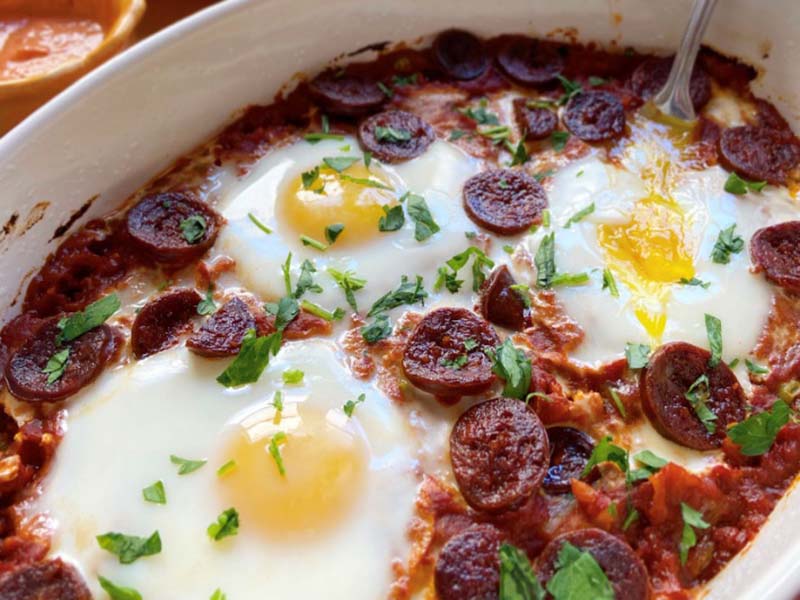 This spicy egg dish with Otamot sauce is a great addition to a weekend brunch or a flavorful entree for dinner.