Spinach Artichoke Lasagna
This tasty lasagne is the perfect family dinner on a cold winter night.
Spinach Artichoke Filling
1 cup (8 ounces) low fat cottage cheese
1 cup (8 ounces) low fat ricotta cheese
2 tablespoons olive oil
1 sweet onion, chopped
½ teaspoon salt
3 cloves garlic, minced
1 cup jarred or canned artichokes, drained and cut into quarters
12 ounces baby spinach
Remaining lasagna ingredients
2 cups Otamot
9 lasagna noodles, either prepared per directions or 9 sheets of the no-boil noodles
2 cups (5 ounces) low-moisture, part-skim mozzarella, grated
8-10 basil leaves, torn
Preparation
Preheat oven to 425 degrees Fahrenheit.
In a food processor, blend the cottage cheese until smooth, transfer to a large mixing bowl.
Warm 2 tablespoons of olive oil over medium heat and sauté the chopped onion until they are translucent. This will take about 4-5 minutes. Once the onions are tender, add in the garlic and sauté for an additional 30 seconds.
Add in the artichokes and ½ the spinach. Cook until the spinach has reduced in size then add in the remaining spinach. Cook until most of the moisture is gone from the pan, about 10-12 minutes.
Place the mixture in the food processor and pulse until everything is combined and the artichokes are in small pieces, about 10-12 pulses.
Fold this mixture into the cottage cheese, then add in the ricotta.
In a 9-inch square pan, cover the bottom with ½ cup of Otamot and place three lasagna noodles on top. Spread half of the spinach cheese mixture onto the top of the noodles and spread to cover the noodles. Cover the mixture with another ½ cup of Otamot and then sprinkle ½ cup of the shredded cheese on top.
Place three more noodles on top and spread remaining filling mixture over that. Top with another ½ cup of Otamot followed by another ½ cup of cheese.
Place the last three noodles on top and finish with the remaining sauce and cheese.
Cover the lasagna loosely with aluminum foil and bake for 20 minutes. Remove the foil and continue to bake for about 10 more minutes until the cheese begins to caramelize and turn brown on top. 
Remove the lasagna from the oven and cool for about 15 minutes. Before serving, sprinkle the top with the basil leaves.
Serves 8
---
Also in Recipes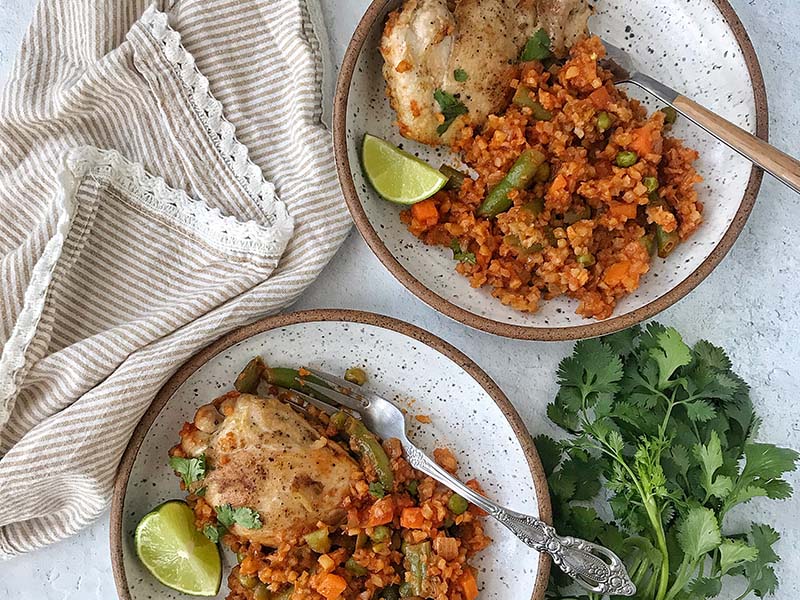 This wonderful dish full of colorful vegetables, with the addition of chicken, makes a perfect meal for the whole family.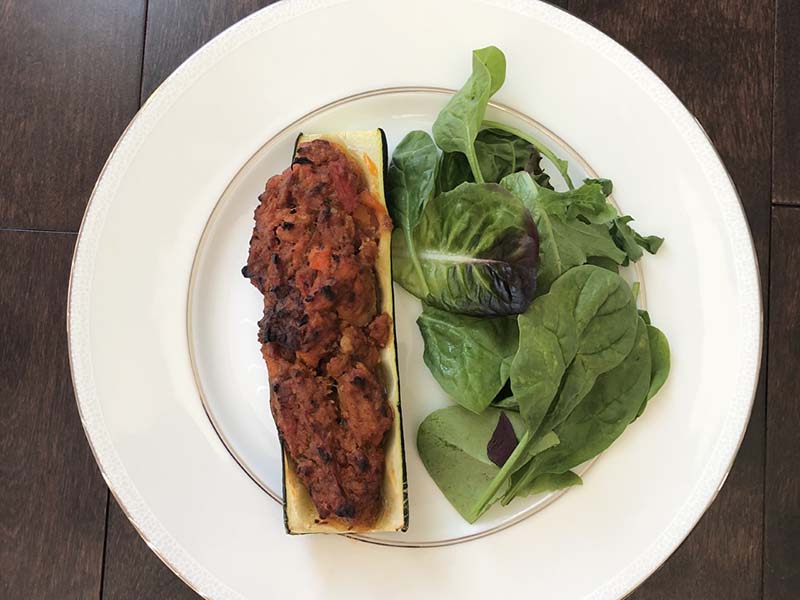 These charming stuffed zucchini "boats" make the perfect party appetizer or vegetarian entree for lunch or dinner.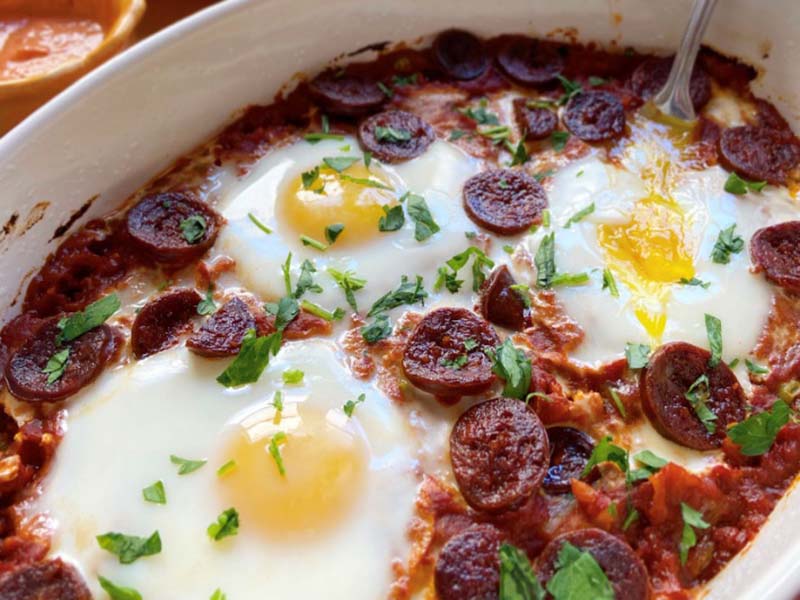 This spicy egg dish with Otamot sauce is a great addition to a weekend brunch or a flavorful entree for dinner.