Otamot's French Bread Pizza
This nutrient-dense french bread pizza is a quick and easy dinner for any night of the week. If you're looking to make homemade bread as well, check out our recipe with our friends, Bob's Red Mill!
French Bread Recipe
Makes 2 large loaves
Ingredients
6 cups of Bob's Red Mill Gluten Free 1-to-1 Baking Flour
2 ½ packages of yeast
1 ½ teaspoons Salt
2 cups Water
1 tablespoon Cornmeal
1 Egg
1 tablespoon Water
Preparation
1. Preheat the oven to 375°.
2. In a large bowl, combine 2 cups of Bob's Red Mill 1:1 flour, yeast, and salt. Stir in 2 cups warm water, and beat until well blended using a stand mixer with a dough hook attachment. Using a wooden spoon, stir in as much of the remaining flour as you can.
3. On a lightly floured surface, knead in enough flour to make a stiff dough that is smooth and elastic. Knead for about 8 to 10 minutes total. Shape into a ball. Place dough in a greased bowl, and turn once. Cover, and let rise in a warm place until doubled.
4. Punch dough down, and divide in half. Turn out onto a lightly floured surface. Cover, and let rest for 10 minutes. Roll each half into a large rectangle. Roll up, starting from a long side. Moisten edge with water and seal. Taper ends.
5. Grease a large baking sheet. Sprinkle with cornmeal. Place loaves seam side down, on the prepared baking sheet. Lightly beat the egg white with 1 tablespoon of water, and brush on. Cover with a damp cloth. Let rise until nearly doubled, 35 to 40 minutes.
6. With a very sharp knife, make 3 or 4 diagonal cuts about 1/4 inch deep across top of each loaf. Bake in a preheated 375 degrees F (190 degrees C) oven for 20 minutes. Brush again with egg white mixture. Bake for an additional 15 to 20 minutes, or until bread tests are done. If necessary, cover loosely with foil to prevent over-browning. Remove from the baking sheet, and cool on a wire rack.
French Bread Pizza Recipe
Makes 2 half large loaves
Ingredients
1 Jar of Otamot
1 Loaf of french bread
2 Tablespoons of Olive Oil
2 Tablespoons of Olive Oil
Preparation
1. Preheat the oven to 400°.
2. Slice the french bread into individual slices
3. Brush bread with olive oil
4. Add Otamot and cheese to the bread, along with any additional toppings
5. Place on the middle rack of the oven for 7-9 minutes or until cheese is golden
6. Allow 5 minutes to cool, slice, and enjoy!
---
Also in Recipes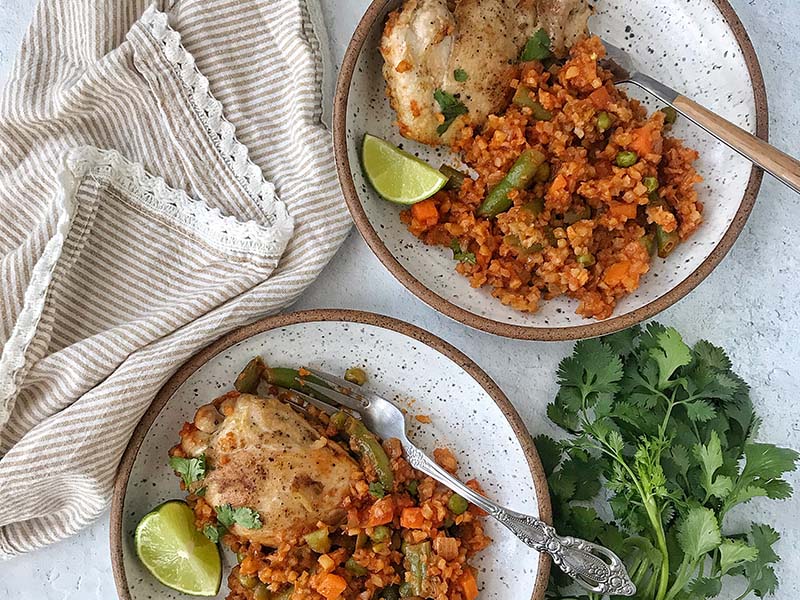 This wonderful dish full of colorful vegetables, with the addition of chicken, makes a perfect meal for the whole family.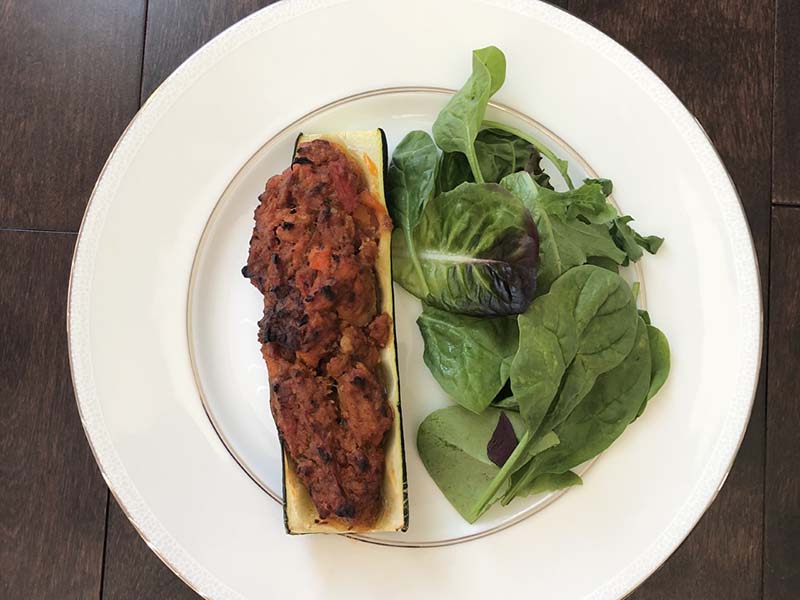 These charming stuffed zucchini "boats" make the perfect party appetizer or vegetarian entree for lunch or dinner.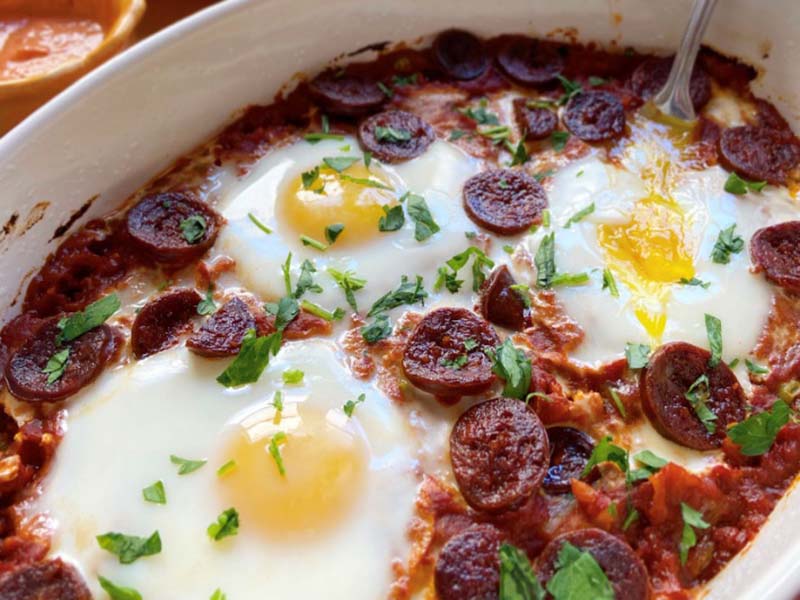 This spicy egg dish with Otamot sauce is a great addition to a weekend brunch or a flavorful entree for dinner.