Otamot Colorful Ratatouille
This stunning Ratatouille is surprisingly easy to make. And a huge hit with guests.
Ingredients
2 yellow squash *see note
2 small eggplant
8 plum tomatoes
2 zucchinis
¼ cup olive oil
2 teaspoons fresh thyme, chopped
2 tablespoons fresh basil, chopped
1 tablespoon fresh parsley, chopped
1 teaspoon garlic, minced
Salt and pepper, to taste
Sauce
2 tablespoons olive oil
1 teaspoon garlic, minced
1 red bell pepper, diced
1 jar Otamot
Preparation:
Preheat the oven to 375 degrees. Thinly slice the squash, eggplant, tomatoes, and zucchini, toss with olive oil, herbs, garlic, and salt and pepper to taste. Set aside while you prepare the sauce.
Heat the olive oil in cast iron skillet over medium heat. Sauté bell pepper until soft, add garlic and sauté for an additional 30 seconds. Add jar of Otamot and mix well. Turn off the heat and top with remaining ingredients.
Take a slice of each vegetable, alternating between varieties and place in circles on top of the warm sauce, working your way in to the center of the pan.
Cover with foil and bake for 35-40 minutes. Uncover, then bake for another 20 minutes, until the vegetables are softened.
*Look for squash, eggplant and tomatoes that all have roughly the same diameter, so when you've sliced the rounds, they are relatively the same size.
---
Also in Recipes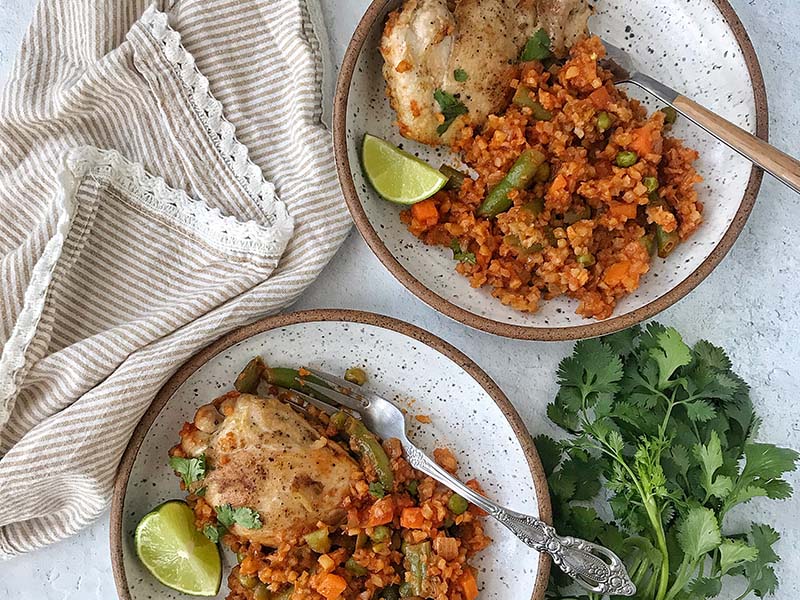 This wonderful dish full of colorful vegetables, with the addition of chicken, makes a perfect meal for the whole family.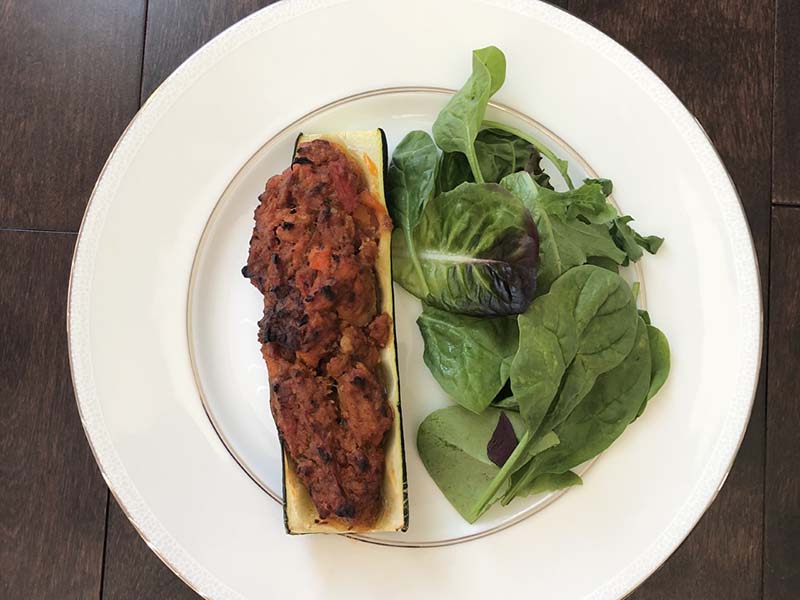 These charming stuffed zucchini "boats" make the perfect party appetizer or vegetarian entree for lunch or dinner.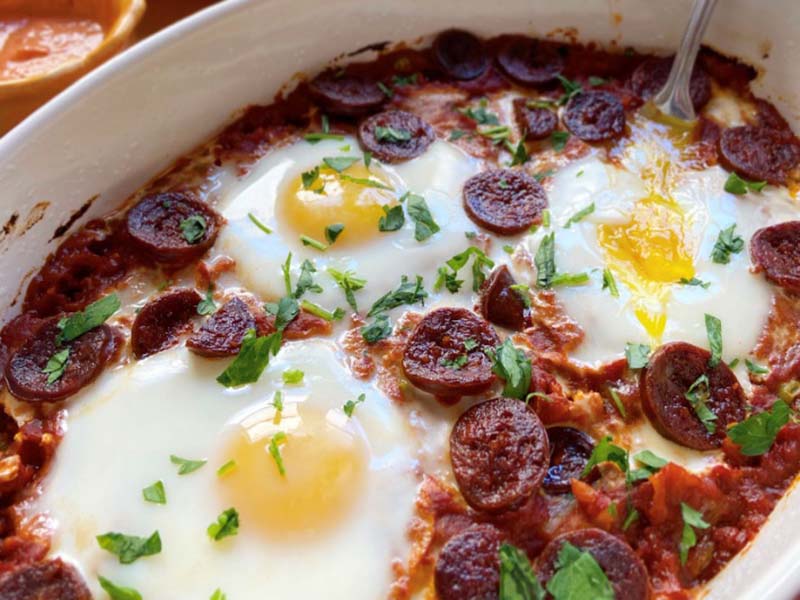 This spicy egg dish with Otamot sauce is a great addition to a weekend brunch or a flavorful entree for dinner.