Kid-Friendly Chicken Tacos
Confessions of a Clean Foodie is a food blog by Charlotte Smythe who offers her readers delicious recipes with real ingredients, and Otamot Essential Tomato Sauce fits right into her lifestyle. 
Charlotte was taught by her grandmother, a retired chef, everything she knows about cooking, and gained a love for it. Learning how to enjoy the creative process of cooking, Charlotte knows a thing or two about helping others- including little ones, enjoy the kitchen as well!
Charlotte created this kid-friendly chicken tacos recipe, especially for kids to learn how to focus on clean, healthy meals. They are versatile, easily customizable, and a great way to help your little one like the journey of cooking- and feed a crowd of people, too!
INGREDIENTS
1.5 lbs. bone-in chicken breasts
1 tsp. sea salt
1/2 tsp. cracked black pepper
1 cup bone broth
1 bay leaf
2 cloves of garlic
FOR THE SAUCE
1 cup Otamot Essential Sauce
2 tbsp. olive or avocado oil
1 large onion (sliced)
5–6 sweet mini bell peppers (sliced)
4 tsp. ground cumin
1/2 tsp. turmeric
1 tsp. smoked paprika
1/4 tsp. chili powder
1 cup leftover broth (from the cooked chicken breasts)
FIXINGS
Taco shells or tortillas
Freshly chopped cilantro
Avocado
Limes
INSTRUCTIONS
The Chicken
Place chicken breasts, sea salt, black pepper, bone broth, bay leaf and garlic cloves into a Stockpot and bring to a boil. Cover it and lower the heat to medium, allowing the chicken to cook for 25-30 minutes or until cooked through. Shred the chicken and discard the bones along with the garlic. Transfer the broth into a bowl and set aside for later.  
The Sauce
Heat the olive oil in a large skillet over high heat, add the onions and peppers and sauté until tender. Add the cumin, turmeric, paprika and chili powder and stir to combine.
Add Otamot Essential Sauce and a cup of the leftover broth from the chicken into the pan, stir to combine. Finally, add the shredded chicken to the sauce and toss to combine. Simmer until the sauce thickens (about 5-7 minutes).
Build Your Tacos
Fill your taco shells or lettuce wraps with the chicken mixture and finish it with fresh cilantro, avocado slices and a squeeze of fresh lime juice.
Photo Credit: Confessions of a Clean Foodie
---
Also in Recipes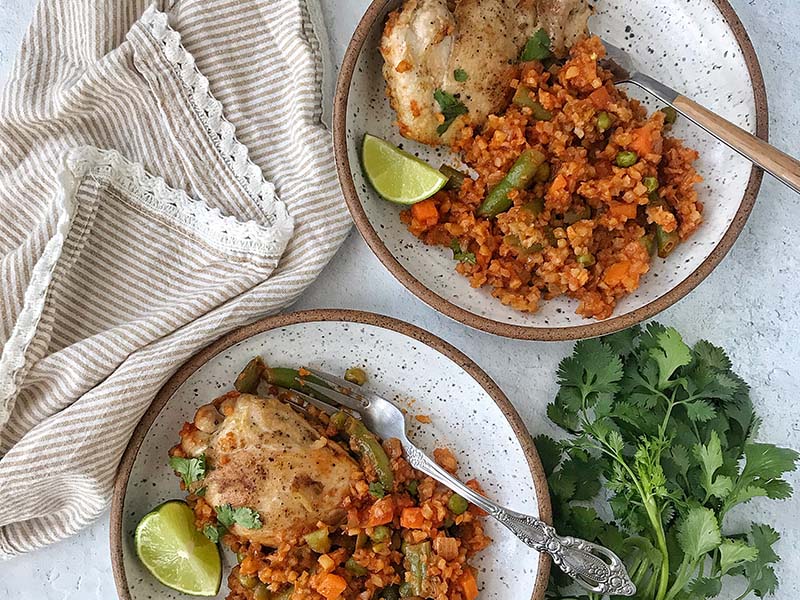 This wonderful dish full of colorful vegetables, with the addition of chicken, makes a perfect meal for the whole family.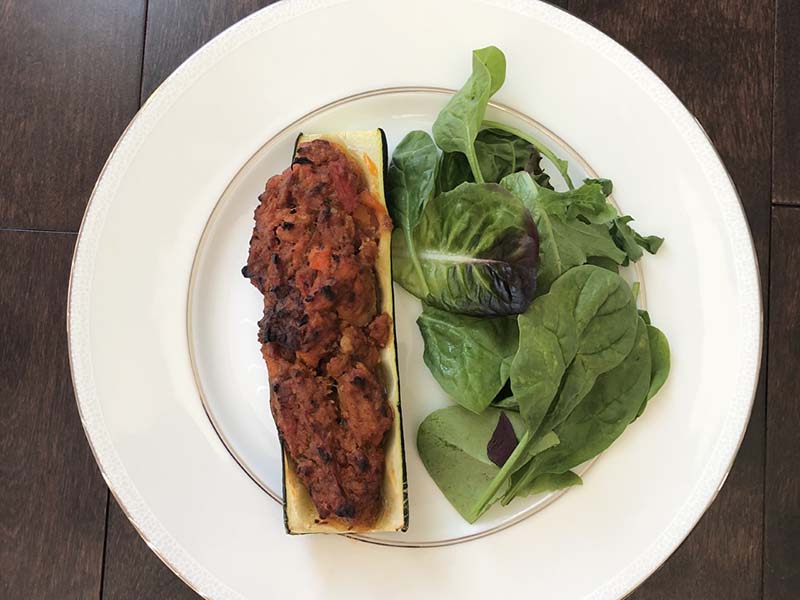 These charming stuffed zucchini "boats" make the perfect party appetizer or vegetarian entree for lunch or dinner.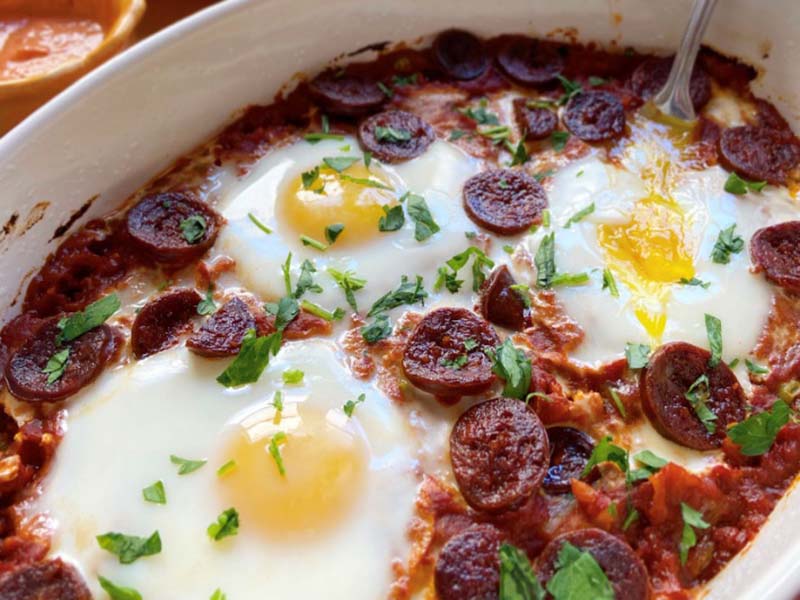 This spicy egg dish with Otamot sauce is a great addition to a weekend brunch or a flavorful entree for dinner.