Hearty Minestrone Soup
Serves 6-8
Hearty Minestrone Soup
Ingredients
2 tbsp olive oil
1 large onion, diced
2 medium carrots, diced
4 cloves garlic, minced
2 cups seasonal vegetables, diced (sweet potato, zucchini, yellow squash, butternut squash, green beans, etc.)
1 jar Otamot Organic Essential Tomato Sauce
6 cups vegetable broth
3-4 sprigs fresh oregano
3-4 sprigs fresh thyme
2 bay leaves
Parmesan cheese rind (optional)
Kosher salt, to taste
Black pepper, to taste
1 cup ditalini pasta, or your favorite small shaped pasta
1 can cannellini beans, drained and rinsed
2 cups baby spinach, chopped kale or chopped swiss chard
1 lemon, juiced
Parmesan cheese, freshly grated, for garnish
Preparation:
Heat a large Dutch oven over medium heat. Add the olive oil and heat for 1 minute more.  Add the diced onion and carrot and sweat until the onions are translucent and just beginning to caramelize.  Add the minced garlic and sweat for 1 minute more.
Add the 2 cups of diced seasonal vegetables to the Dutch oven and cook for 4-6 minutes, until they just begin to soften.
Add the Otamot Organic Essential Tomato Sauce and stir to combine. Continue to cook, stirring frequently, until the sauce has thickened and has become slightly darker in color, about 12-15 minutes.
Reduce the heat to low and add the vegetable broth, herb sprigs, bay leaves and parmesan cheese rind, if using. Bring the soup to a simmer and season to taste with kosher salt and freshly cracked black pepper.  Simmer for 20 minutes, or until the diced vegetables are almost completely cooked through.
Add the ditalini pasta and canned beans and continue to cook until the pasta is al dente, about 12-14 minutes.
Remove the herb sprigs, bay leaves and parmesan rind from the Dutch oven and discard. Add the greens to the pot and stir to coat in the soup.  Simmer the soup for an additional 2-4 minutes, until the greens are just cooked. 
Add the lemon juice and adjust the seasoning, as necessary.
This vegetarian minestrone soup goes great with freshly grated parmesan cheese on top and a nice loaf of crusty bread
Serves 6-8
---
Also in Recipes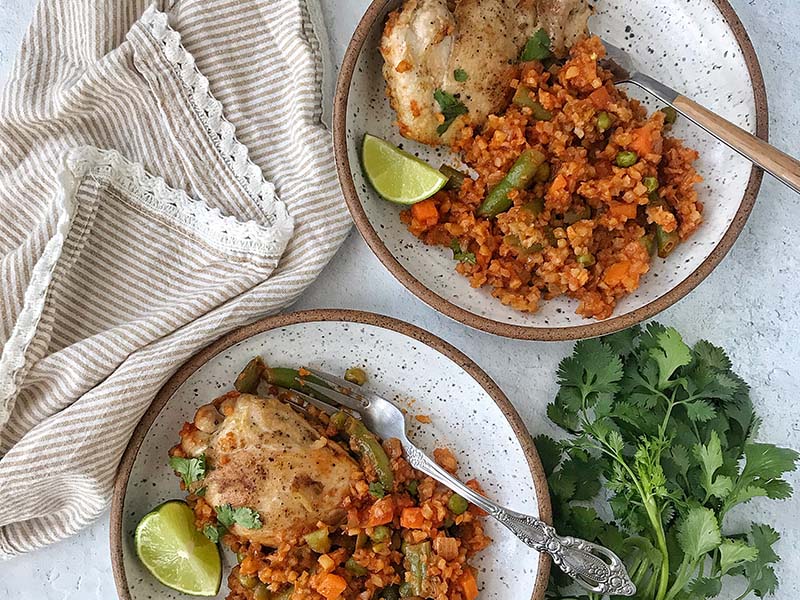 This wonderful dish full of colorful vegetables, with the addition of chicken, makes a perfect meal for the whole family.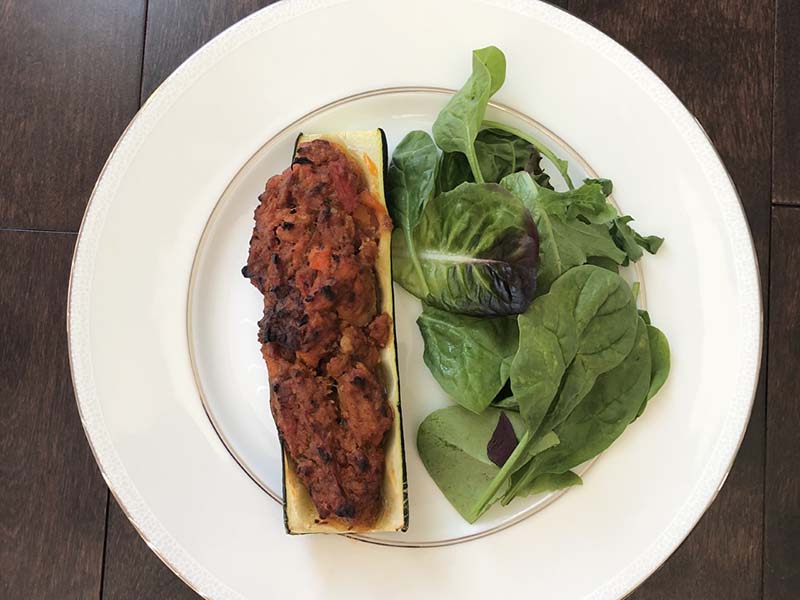 These charming stuffed zucchini "boats" make the perfect party appetizer or vegetarian entree for lunch or dinner.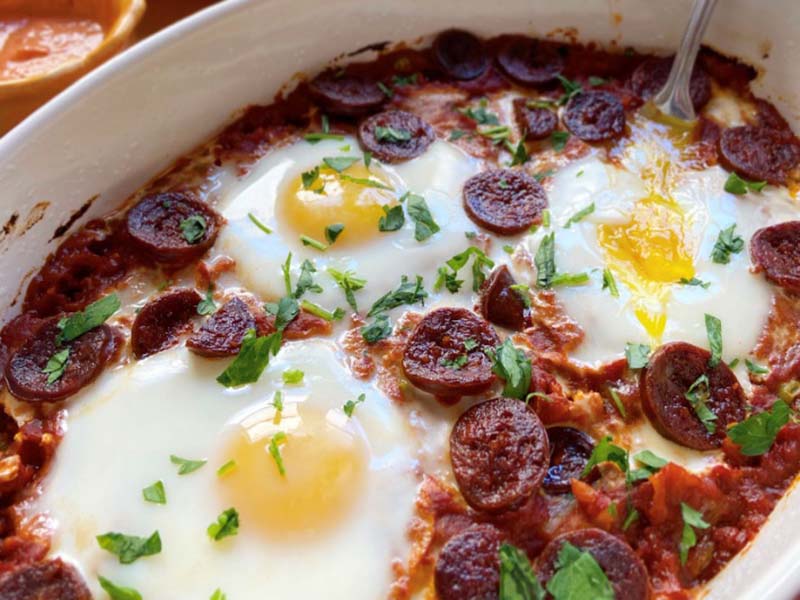 This spicy egg dish with Otamot sauce is a great addition to a weekend brunch or a flavorful entree for dinner.