BBQ Baked Beans
Baked beans are a staple meal item because they make the perfect side dish. This flavorful, savory BBQ version is sure to please and feed your whole family!
BBQ Baked Beans
Serves 6-8
Ingredients
2 tbsp olive oil
½ red bell pepper, diced
1 large onion, diced
4 garlic cloves, minced
1 cup Otamot Essential Sauce
1 cup water
3 tbsp apple cider vinegar
2 tbsp Dijon mustard
2 tbsp molasses
2 tbsp light brown sugar
1 tbsp paprika
1 tsp chili powder
¼ tsp chipotle powder
2 15 ounce cans beans (such as white, red kidney, etc.), drained and rinsed
Kosher salt
Black pepper
Preparation
1. Preheat the oven to 325°.
2. Heat a large sauce pot on medium high heat and add the olive oil. Sauté the red bell pepper and onion, stirring frequently, until they start to caramelize, about 6-8 minutes. Add the garlic and sauté for one minute more.
3. Lower the heat to medium low and add the Otamot Essential Sauce, water, vinegar, mustard, molasses, brown sugar, paprika, chili powder and chipotle powder. Bring to a simmer and season to taste with salt and black pepper. Add the beans. The mixture should be loose and it will reduce while baking.
4. Place in the oven covered loosely with aluminum foil and baked until the liquid reduces to a syrupy consistency, about 1 – 1½ hours.
Recipe Note
:
*These beans taste great right out of the oven but are better if made the day before and refrigerated overnight.  The flavors come together even more, and you can just warm up on medium heat on the stovetop.
---
Also in Recipes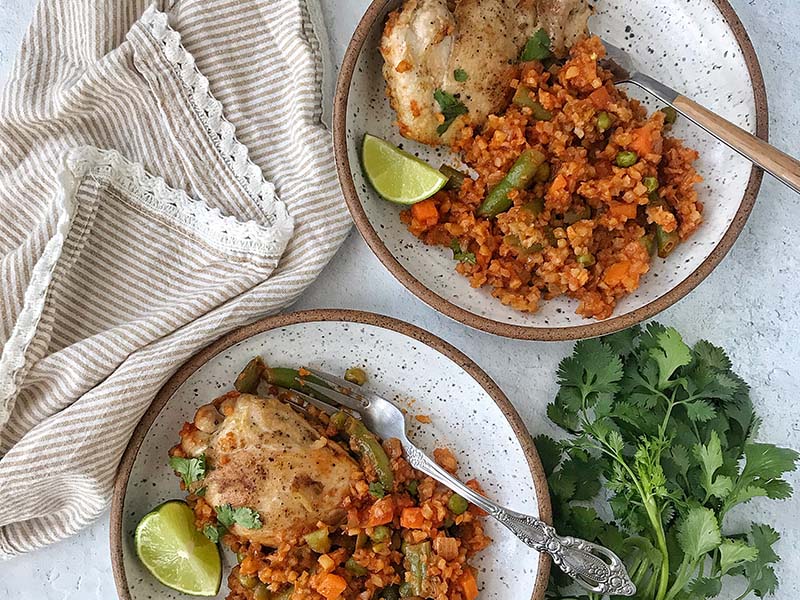 This wonderful dish full of colorful vegetables, with the addition of chicken, makes a perfect meal for the whole family.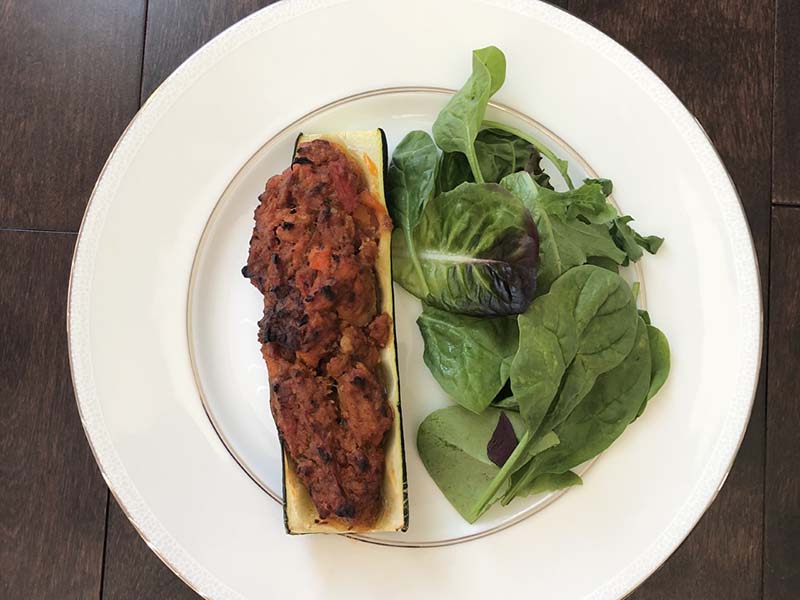 These charming stuffed zucchini "boats" make the perfect party appetizer or vegetarian entree for lunch or dinner.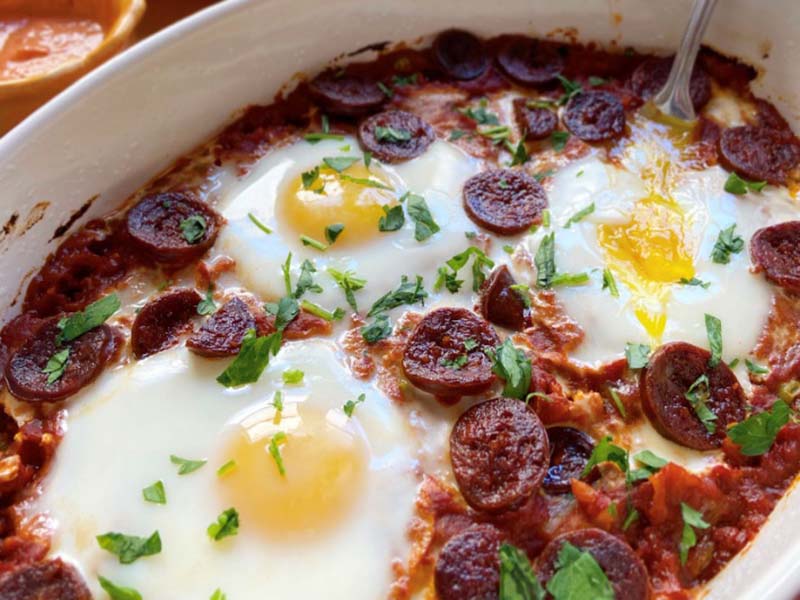 This spicy egg dish with Otamot sauce is a great addition to a weekend brunch or a flavorful entree for dinner.