Baked Eggplant Parmesan
This classic Italian dish gets an extra lift from the addition of Otamot Sauce and makes a great lunch entree or side for dinner.
Baked Eggplant Parmesan
Serves 4-6
Ingredients
2 medium Holland eggplants
1 cup all-purpose flour
4 large egg whites
2 cups breadcrumbs, such as Panko
1 tbsp dried Italian herbs
2 tsp kosher salt
1 tsp ground black pepper
½ cup Parmigiano Reggiano cheese, grated
1 jar Otamot Essential Sauce
8 oz fresh mozzarella, sliced
16-20 small fresh basil leaves
Preparation
1. Preheat the oven to 350°.
2. Set up the breading station. In one bowl, combine the flour and 1 tsp of kosher salt. In a second bowl, add the egg whites and whisk until lightly frothy. In a third bowl, combine the breadcrumbs, dried Italian herbs, 1 tsp kosher salt, ground black pepper and the grated Parmigiano Reggiano cheese.
3. Peel the eggplant and slice into ½ inch thick rounds. Dip one slice into the flour and dust off the excess. Then dip the slice into the egg white and allow any extra to fall back into the bowl. Finally, coat in the seasoned breadcrumbs, pressing firmly on all sides to evenly adhere.
4. Place a roasting rack coated with non-stick cooking spray on a sheet pan and put the breaded slices onto the roasting rack.
5. Bake in the oven until evenly browned on the outside and the eggplant is completely tender, about 50-60 minutes. Remove the pan from the oven and set to high broil.
6. Spoon 2-3 tbsp of Otamot Essential sauce on top of each eggplant slice and spread to the edge. Place a slice of fresh mozzarella cheese on top of the sauce. Place under the broiler and cook until the cheese is melted and begins to brown.
---
Also in Recipes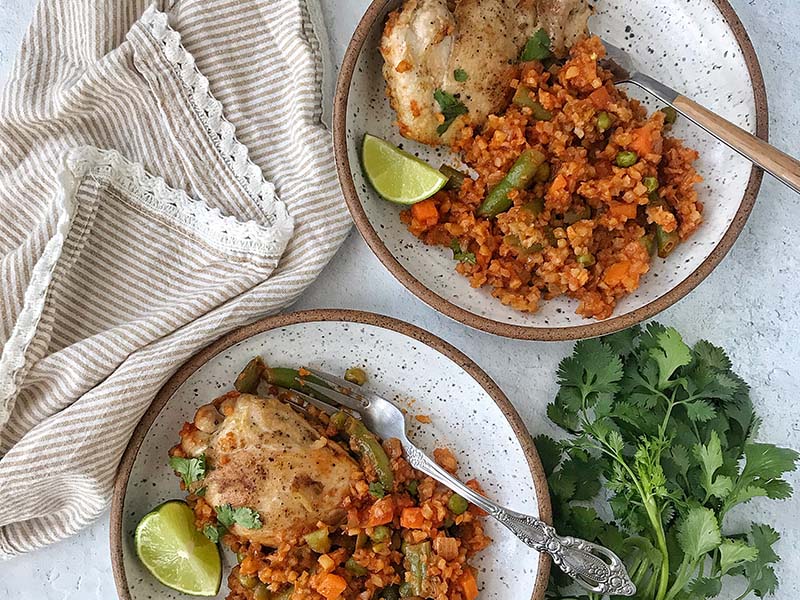 This wonderful dish full of colorful vegetables, with the addition of chicken, makes a perfect meal for the whole family.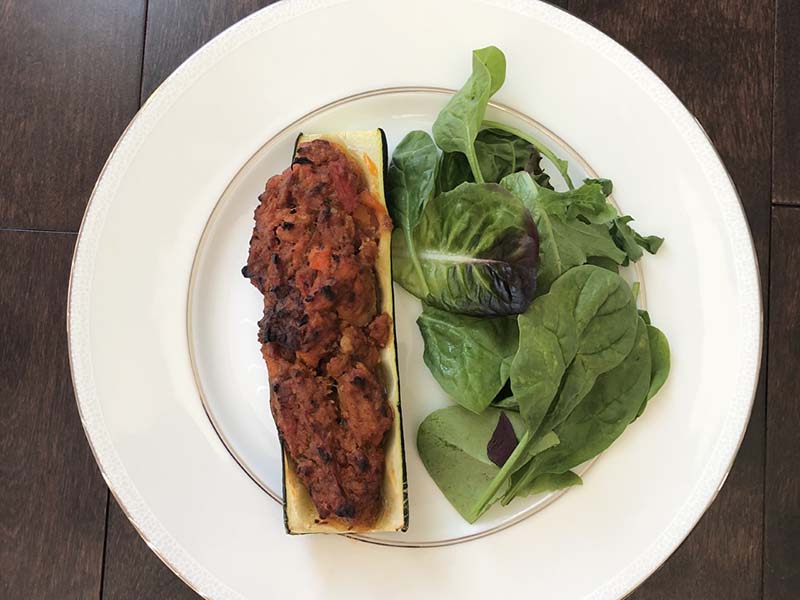 These charming stuffed zucchini "boats" make the perfect party appetizer or vegetarian entree for lunch or dinner.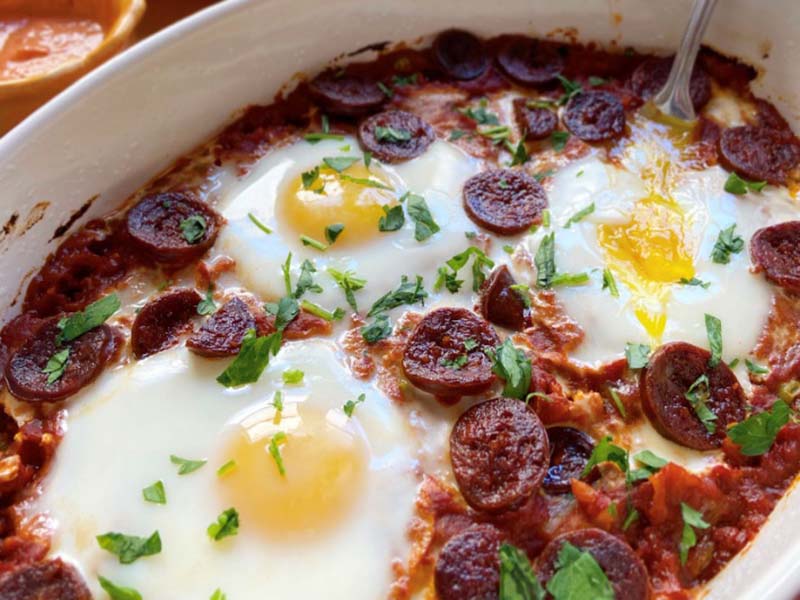 This spicy egg dish with Otamot sauce is a great addition to a weekend brunch or a flavorful entree for dinner.